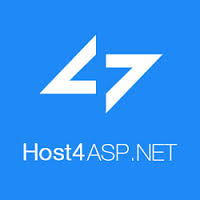 Now people can enjoy unlimited bandwidth with Host4ASP.NET Basic plan.
Chicago, IL (PRWEB) December 05, 2014
Host4ASP.NET, a fast-growing ASP.NET hosting service provider, recently upgraded their Basic plan with unlimited bandwidth. Since it was established, this company has been dedicated to offering feature-rich ASP.NET hosting service to ensure customers run sites smoothly and stably.
Host4ASP.NET has launched 3 ASP.NET hosting packages and the Basic plan is the best option for bloggers and small business site owners, which included 50GB bandwidth originally. However, recently, the company upgraded this plan with unlimited bandwidth, improving the amount of data that is allowed to be transferred from the server to a visitor.
Basic plan starts at $6.95/mo originally, but with the considerate discount the company offers, subscribers are able to get this plan by just paying $2.95/mo. In terms of payment method, Host4ASP.NET supports both credit cards and PayPal, which enables webmasters to pay for their service in an easy and secure way.
Moreover, to ensure customers put money in safe hands, this company offers 30 days money back guarantee, which means customers are allowed to ask for a refund if they are not happy with the service and plan to ask for a termination within the first 30 days.
Priced at a low price, this package also comes with rich features, including ASP.NET 4.5, ASP.NET MVC 3/4/5, Classic ASP, URL Rewrite Module 2, full trust level, isolated application pool, and so forth. In addition, WebSitePanel integrated with Microsoft Web App Gallery is also included in this plan, making site management and software installation and configuration a piece of cake.
Besides the rich features and easy-to-use control panel, Host4ASP.NET Basic plan also comes with solid hosting uptime and fast hosting speed. To ensure customers run websites with the least interruption and rapid speed, this company utilizes a state-of-the-art US based data center equipped with quality Dell servers, UPS, diesel generators and many other cutting-edge facilities.
What's more, unlike some web hosts not offering 24/7 technical support for the customers who just purchased the most affordable plan, Host4ASP.NET also allows their Basic hosting plan users to contact their support team via email and live chat 24/7. Besides, their support staff will respond to every customer quickly and offer efficient help to resolve issues as soon as possible.
To learn more about Host4ASP.NET Basic Plan, visit https://host4asp.net/.
About Host4ASP.NET
Host4ASP.NET is a professional ASP.NET hosting service provider, offering multiple plans with rich features and high performance. This company is serving thousands of webmasters and is highly spoken of by its customers, although it is a newcomer in the industry.