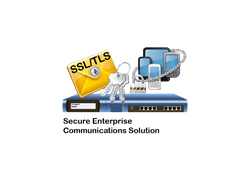 We are fully equipped for 21st century communications, providing support for the widest possible range of mobile devices
Avon Lake, OH (PRWEB) May 02, 2015
The founders of HostedAppliance.net, a top VPS hosting provider, are pleased to announce the launch of a new secure e-mail service to small businesses and individuals. The new service features a managed private email server bundled with a fully configured and hardened SmarterMail groupware suite. It offers messaging, calendaring, scheduling, instant messaging, archiving and other capabilities at an affordable price.
As a company spokesperson for HostedAppliance.net noted, this new secure email service is ideal for any organization or individuals who require regulatory compliance; examples are HIPAA compliant email or SOX for medical practices and businesses.
While people never want to think that their private messages can be accessed and read by others, the spokesperson for HostedAppliance.net said that unsecure email services can cause this troubling situation to happen. This inspired the founders of the company to create and launch the new secure email service and HIPAA compliant hosting. Thanks to HostedAppliance.net's fully managed servers, which are located in secure and temperature controlled data centers, customers can rest assured that their private emails will remain just that—private.
In addition to providing their clients with their own private IP address, HostedAppliance.net also offers up to 250 domains and mailboxes, SSL and TLS encryption, and an SSL certificate for the website.
"Clients will also receive a totally secure webmail with POP3, IMAP4, SMTP, XMPP protocols," the company spokesperson said, adding that the service also features state-of-the-art spam and virus filtering.
" We are fully equipped for 21st century communications, providing support for the widest possible range of mobile devices."
Anybody who would like to learn more about HostedAppliances.net is welcome to visit the company's user-friendly website; there, they can read about the new and top-quality secure e-mail service.
About HostedAppliance.net:
HostedAppliance.net is a the leading VPS hosting provider, furnishing their clients with pre-configured turnkey hosting solutions that are affordable and integrate all of the most desired features. HostedAppliance.net is founded on the principle of honesty, integrity, and exceptional customer service. Enthusiastic and energetic IT professionals are in place every day to provide and maintain quality customer/provider interaction and ensure that client satisfaction is preserved. Also offering a no-frills approach to solving problems, HostedAppliance.net will construct the perfect solution for any client that will include a wide array of options that scale for growth while all the while striving to deliver a stable IP infrastructure that supports thousands of websites and applications that are hosted in their data-center. For more information, please visit http://www.hostedappliance.net/Hosted-Solutions/Secure-Communications-Appliance
IHOST, LLC
684 Avon Belden Rd., Suite A
Avon Lake, Ohio 44012
United States