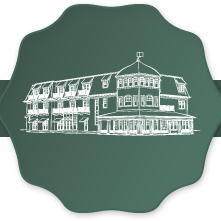 Hotel Walloon is the first lakefront hotel to be built on Walloon Lake in over one hundred years and will provide an exciting new destination for thousands of traveler's that head "Up North" each year to vacation along Michigan's Gold Coast.
Walloon Lake Village, MI (PRWEB) May 13, 2015
Walloon Lake Holdings LLC is pleased to announce the grand opening of Hotel Walloon, a three-story, boutique hotel in Walloon Lake Village. Centrally located between Petoskey, Boyne City, and Charlevoix, Hotel Walloon will provide year-round lodging allowing visitors to experience all the beauty and adventure Michigan's four seasons have to offer. The 32-room lakefront hotel is set to open its doors to guests May 18th, 2015, just in time for northern Michigan's summer tourist season.
Hotel Walloon is the first lakefront hotel to be built on Walloon Lake in over one hundred years and will provide an exciting new destination for the thousands of travelers that head "Up North" each year to vacation along Michigan's Gold Coast.
The Rise, Decline, and Revitalization of Walloon Village
At the turn of the 20th century, Walloon Lake became one of northern Michigan's most popular summer resorts, a place where guests from southern Michigan, Indiana, and Ohio traveled by rail to escape the summer heat of the city. As a result of an influx in tourism, nearly a dozen hotels and resorts opened on Walloon Lake over the next few decades. One of the more prominent hotels, from which Hotel Walloon gets its name, was The New Hotel Walloon, which opened in 1900 by J.R. Hass in Walloon Village.
It was during this time that Walloon Lake's most notable resident, Ernest Hemingway traveled with his family from Chicago to spend his first of 20 summers on the Lake at their family cottage named "Windemere." Later in his life, Hemingway would write "The Nick Adams Stories," a collection of short stories that take place around Walloon Lake.
By 1930 The New Hotel Walloon closed and within a few decades, no hotels remained on Walloon Lake. Over the next many years businesses came to Walloon Village but struggled to find success, with the exception of the still operating Walloon Lake General Store and a Marina.
In 2012, Walloon Lake Holdings LLC, a family company, was formed with the belief that Walloon Lake Village could once again thrive as a resort town. As part of their vision and commitment to the area they and their team went right to work restoring the lost charm of the village as documented in MyNorth.com's "The Village of Walloon Lake Develops Downtown with Dialogue and Care", published September 14, 2013. Within a year the new Walloon Village consisted of Barrel Back Restaurant, Walloon Village Marina, a beautiful lakefront park with public docks, and other resort and retail businesses.These new ventures provide dozens of jobs, both seasonal and year-round, giving the local economy a much needed boost. As a result of the success and support from the community, the developers broke ground for Hotel Walloon in May 2014.
Hotel Walloon Offers Vintage Elegance with the Modern Amenities of a 5-Star Hotel
Guests of the Hotel Walloon will have the option to choose from the following room and suite accommodations:

Suites (4 total)
Lakeside Corner King Rooms (3 total)
Lakeside Rooms (15 total)
Cottage View Rooms (10 total)
Among many amenities, Hotel Walloon is complete with a beautifully appointed a library-style drawing room, billiard room, 24-hour fitness center, wireless internet, fieldstone fireplace, a private beach on Walloon Lake, and a heated lakeside spa tub, perfect for catching a spectacular sunset on the lake. Additionally, most of the rooms and suites offer a connecting room option, part of the family friendly approach.
Vintage in design and modern in convenience, Hotel Walloon is designed to make every guest visit memorable. Interior finishes and furnishings were carefully selected by Kathryn Chaplow interior design, with great attention to detail. Inspired by the vision for the restored village and 19th century resorts such as Mackinac Island's Grand Hotel and Colorado's Broadmoor, the interiors reflect a modern take on vintage elegance.
Because Hotel Walloon is a lakeside resort, guests are welcome to bring boats, with daily launch and removal available. A variety of boats are available for rental next door at Walloon Village Marina. Additionally, guests are within walking distance of two restaurants, the Barrel Back and Walloon Lake Inn, which offer casual and fine dining respectively.
While the unique atmosphere and location will certainly set Hotel Walloon apart from other resorts, guests will find that the staff is the real heart and soul of the hotel. Attentive, engaged, and dedicated to extraordinary service, the carefully selected and trained staff is comprised of individuals who are passionate about the area and excited to share that passion with guests.
Adventure in Every Direction
Guests of Hotel Walloon have 24-hour access to the concierge desk, providing information on local events, activities, and entertainment. Whether you want to golf, ski, shop, enjoy nature, or visit resort towns like Mackinac Island and Traverse City, you are never far from a new adventure.
For More information, or to make a reservation at Hotel Walloon, call 231.535.5000 or visit http://www.hotelwalloon.com