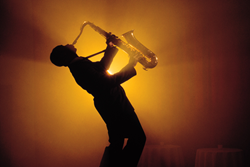 The hotel is near some of the City's top jazz hotspots including Jazz Showcase which is the oldest jazz club in the City.
Chicago, IL (PRWEB) July 07, 2015
Hotel Blake, a Chicago Hotel, announces special offers for those who come to the City to enjoy the vibrant jazz clubs located nearby. The hotel's Summer Sunday offer is just 1 of the impressive offers available to visitors. View offer details >
Hotel Blake is ideally located in Downtown Chicago. The hotel is near some of the City's top jazz hotspots including Jazz Showcase which is the oldest jazz club in the City. Jazz Showcase opened in 1947, and it is located just 1 block from Hotel Blake. Guests at the Chicago hotel can take a short stroll to the club where they will be greeted by Joe Segal - the man who opened the club nearly 70 years ago.
Today the club is run by Segal's son, Wayne, but the same tradition of providing an outlet for the best jazz music continues at the intimate, 170-seat venue. More information about Jazz Showcase is available in the Hotel's Chicago Activities Guide.
Jazz Showcase, located at 806 South Plymouth Street, is open 7 days a week. The shows on Sunday are geared toward young people, so they are a wonderful opportunity for a family outing. Every night of the week offers the chance to enjoy some of the best local talent as well as the best jazz musicians from around the world. Hotel Blake is a perfect choice for those coming to the City to visit this Chicago treasure, and many of the out-of-town performers choose to stay at this Chicago Hotel while they are in town.
The Summer Sunday offer provides guests with a great room rate. In addition to being located just a short stroll from the most historic jazz club in the City, this Chicago hotel is also near top dining, shopping, and attractions. Those planning a visit can take advantage of the Summer Sunday offer online or by calling Hotel Blake at 312.986.1234.
About Hotel Blake – A Chicago Hotel:
Ideally located in the heart of historic Printer's Row sits Hotel Blake – a boutique Chicago Hotel. The 19th century former Morton and Duplicator building is now home to 162 beautiful Guest Rooms and Suites offered at Hotel Blake.
Whether visiting Chicago for business or pleasure, Hotel Blake offers upscale Chicago Accommodations along with impeccable service. Some believe, 'location is everything'. This makes Hotel Blake an ideal choice! Our Chicago Hotel is located downtown in the heart of Chicago's historic Printer's Row. Take a short walk to State Street, enjoy Grant Park, explore the many fine Chicago Museums, or indulge in a fine dining experience at one of the many nearby Chicago Restaurants
When visitors choose Hotel Blake, they will enjoy a long list of Hotel Amenities that will set a stay at our Chicago Hotel apart. Enjoy our 24-hour Fitness Center, or get a bit of work done in the quiet and convenience of our 24-hour Business Center. Enjoy a meal in our onsite Chicago Restaurant, Meli Café, or opt for the convenience of Room Service.
Relax in a comfortable, beautifully-decorated room. Get a good night's sleep on impossibly soft Egyptian linens. Wash the stress away by standing under a rainfall showerhead. Guests can enjoy a meal in our Meli Café, or order Room Service and take breakfast, lunch, or dinner in their room.
Visiting Chicago? Consider Hotel Blake. Check Rates, Make Reservations, or call: 312.986.1234.
View Hotel Blake's Guest Rooms.