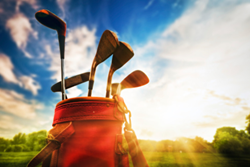 Visitors planning a February stay at top Denver hotel like Hotel Teatro will find many popular annual events to enjoy.
Denver, CO (PRWEB) January 31, 2015
Visitors planning a February stay at top Denver hotel like Hotel Teatro will find many popular annual events to enjoy. Nearby ski championships, a film festival, and a golf expo are just a few of the popular choices. Hotel Teatro has impressive special offers to welcome guests who come for these and other top Denver events. View offer details >
Denver Golf Expo
February 20 through February 22, 2015
Denver Mart | 451 East 58th Street Denver, CO 80216
Top Denver hotels like Hotel Teatro are located near fabulous golf courses, so it makes sense that 1 of the most popular golf expos in the country would take place here. Attendees will have the chance to see the latest equipment, attend seminars, chat with pros, and more at this prestigious sporting expo.
Denver Jewish Film Festival
February 4 through February 15, 2015
Elaine Wolf Theatre | 350 South Dahlia Denver, CO 82046
Films that celebrate Jewish culture, traditions, and history are featured during this 11-day event. Filmmakers from around the country come to the City to show their films while thousands gather to see them. Tickets are available for screenings to individual films or sold in blocks that provide access to all of the screenings during the Jewish Film Festival.
SME Annual Conference & Expo
February 15 through February 18, 2015
Colorado Convention Center | 700 14th Street Denver, CO 80202
This Event for those who work in the mining industry draws attendees from around the country. Many will come to Denver hotels for the SME Annual Conference & Expo which includes seminars, news about the latest technology, safety standards, and more.
Alpine World Ski Championships
February 2 through February 15, 2015
Vail Valley
Guests at Hotel Teatro who are willing to make an hour and half drive will be able to watch some of the world's best skiers compete in this important competition. More than 70 countries will be represented at the Alpine World Ski Championships.
Routes America 2015
February 1 through February 3, 2015
Many aviation industry professionals will fly into the City to attend this conference. Routes America 2015 is one of the most important events of its kind, and industry pros will gather to discuss ideas, learn about emerging trends, safety, and other important aviation issues.
About Hotel Teatro - A Denver Hotel:
Located in Downtown Denver, Hotel Teatro - A Denver Hotel is located across from the Denver Center for Performing Arts. The luxury, Four-Diamond Boutique Denver Hotel features 109 exquisite Guest Rooms and Suites. The Denver Hotel's meticulously-restored historic façade and newly renovated lobby has been distinguished as one of the "Top Hotels in the World" by Expedia and one of the "World's Best 50 City Hotels in the US" by Travel + Leisure.
With its moniker derived from the Italian word for Theater, Hotel Teatro delivers thoughtfully-curated collections of experiences, 24-hour Room Service and exemplary guest amenities including pet pampering and wellness programming.
Check Rates, Make Reservations or call 888.727.1200.
View Hotel Teatro's Guest Rooms.