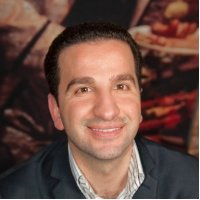 Salvatore joins HotelREZ from Grupo Pestana, and his hotel industry experience spans over 10 years in a variety of MICE, corporate, consortia and leisure sales roles with leading hotel brands
(PRWEB UK) 13 November 2014
Salvatore Lauretta will take responsibility for the development of HotelREZ's demand generation strategy, with a view to increasing reservations and revenue for HotelREZ member hotels.
Lauretta will develop new demand partnerships, and nurture existing partnerships with consortia, corporate, MICE and leisure booking agencies as well as online travel websites. Together with his team he will also seek to raise the profile of the independent hotels that make up the HotelREZ portfolio through sales and training events with booker audiences. Lauretta will be based in HotelREZ's London office.
Daniel Simmons, Executive Director of Hotel Services, explains:
"We are pleased to welcome Salvatore to the HotelREZ Hotels & Resorts team. Over the past ten years HotelREZ has worked hard to develop both global and local demand partnership networks, so that we are able to continuously deliver new sources of reservations for our member hotels, at optimum ADRs. More and more independent hotels are turning to HotelREZ for help in reaching new booker audiences and recognise us as one of the most innovative sales and representation companies in the market. Salvatore's experience will help us optimise and grow our networks around the world."
Salvatore joins HotelREZ from Grupo Pestana, and his hotel industry experience spans over 10 years in a variety of MICE, corporate, consortia and leisure sales roles with leading hotel brands including Millennium Hotels & Resorts and Starwood Hotels & Resorts.
About HotelREZ
HotelREZ was started in 2004 by Mark Lewis, an experienced hospitality industry professional and entrepreneur. Over the course of a decade the company has grown to be one of the leading hotel representation companies dedicated to marketing and connecting independent hotels with bookers worldwide. With an extensive hotel portfolio of over 400 hotels in the UK, from grand country house hotels and manors to city centre business hotels and boutique hideaways, HotelREZ is now one of the 5 biggest hotel companies in the UK, on the Global Distribution Systems.
For requests and further information you can contact us on (0)20 3598 2243 or email us on marketing(at)hotelrez(dot)net