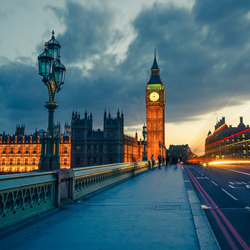 I would definitely recommend to stay at Westpoint Hotel Paddington.
London, Paddington (PRWEB UK) 18 June 2014
London is gearing up for a summer of festivities, celebrating its truly cosmopolitan population. Tourists recently voted London their third most popular destination, after Istanbul and Rome. The results were drawn from a survey conducted by Traveller's Choice Destination, collecting data from millions of reviews and Trip Advisor opinions. The results were based on calculations drawn from reviews, quantity and quality of reviews, ratings of hotels, restaurants and tourist attractions over one year. London topped third place beating other hot sots, such as Beijing, Prague, Marrakech, Paris and Shanghai. Without a doubt London offers tourists a wide range of options looking for a Central London Hotel.
London's popularity as a must-see tourist destination took during the hugely successful 2012 Olympics. The feel-good factor strengthened with continued interest in the growing British Royal Family and the birth of a future King, Prince George, first child to the Duke and Duchess of Cambridge in 2013. London has become a hub of events, building on a long heritage of customs and traditions along with newer events and activities representing the diverse population that builds London's vibrancy.
London is the third largest city in Europe, following Istanbul (13.5 million) and Moscow (11.5 million). It is also the most 22nd populous city globally, marginally smaller than New York. To reflect this diversity within London, more than 300 languages are spoken.
Hotels in Paddington provide a perfect base for your visit. London attractions are dominated by the museums, of which there are 240 across the capital. The top tourist attractions in London are:
1. The British Museum
2. National Gallery
3. Natural History Museum
4. Tate Modern
5. Science Museum (South Kensington)
6. Victoria and Albert Museum
7. Tower of London
8. Somerset House Trust
9. St Paul's Cathedral
10. Westminster Abbey
In addition London is the scene for many social and cultural events, from the long-standing Notting Hill Carnival, bringing a taste of Rio to the capital's streets, to the Alchemy Festival at the South Bank Centre drawing on performance, food and culture from across the Indian sub-continent. London offers a host of art events for individuals from the upmarket London Art Fair, to the more accessible Affordable Art Fair and the more contemporary Frieze London Fair. The range of art on offer draws inspiration from the multi-cultural influences in the city. London's galleries offer fantastic opportunities to see collections drawn from all over the world – often providing once in a lifetime opportunities. Currently the Tate Modern is hosting 'Cut Outs' by Henri Matisse with 120 of his best pieces of work in one location. The exhibition demonstrates his brilliance, following illness, his inability to use a paintbrush did not hinder his productivity, instead he turned his attention to creating collages, creating some of his most iconic work. This is a wonderful opportunity to see his preparation of final pieces of work, including pieces from his salon and of course a panel of the stained glass, prepared for the window of the Chapelle du Rosaire de Vence, regarded by Matisse as his masterpiece.
Art takes on many different forms and it is only fitting that as London rocks the fashion world there are some wonderful exhibitions demonstrating fashion from retrospective perspective as well as work of specific designers. The Victoria and Albert Museum is hosting an exquisite Italian Fashion Exhibition, showcasing word by Valentino, Garavani, Dolce & Gabbana as well as Tom Ford, Gucci. The exhibition is not restricted to jewels, the extravagant brooch gifted to Elizabeth Taylor by Eddie Fisher, her fourth husband, dazzles viewers. The 23.44 carat emeralds drop from a necklace of similar bright green emeralds surrounded by glittering diamonds. At the other end of the spectrum the Barbican Centre is hosting the first major exhibition devoted to French designer, Jean Paul Gautier. As his designs are distinctly avant-garde, since the early 1970s he has shaped music and theatre in a way that still with us today. Madonna and Kylie Minogue are amongst performers who have worn his costumes and influenced other performers. Next year sees the much-anticipated exhibition of Alexander McQueen at the Victoria and Albert Museum. The Savage Beauty exhibition show cases Mc Queen's work from 1992 Masters collection to his unfinished A/W 2010 work.
London has so much to offer and Summer 2014 is a great time to immerse yourself in London. So if you want to get away from the World Cup, come to London and football will be the last thing on your mind!