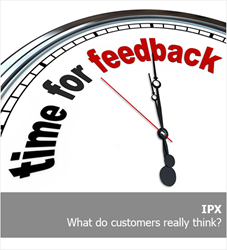 Carriers need to be serious about getting a rapid foothold in the IPX market, as service providers will not be interested in adding a latecomer once their global needs are met.
Montreal (PRWEB UK) 18 September 2013
According to the "IPX – What Customers Think and Want" report released recently by HOT TELECOM (http://www.hottelecom.com), the potential customers of IPX services in the future have a very clear view of their requirements – 22% think that their chosen IPX provider should reach all distant service providers through their own direct connections and peering agreements, with 63% planning to connect to the most appropriate ones based on service and reach, but interviews confirmed that most companies are looking at interconnects with between 2-4 at the most.
"Compared to our previous reports on IPX, this latest detailed view of customer needs shows much more active planning for using IPX services in the future. There is a natural reluctance to have just one provider, for resilience and commercial leverage reasons, but they see their needs being satisfied by just a handful of providers – expecting those providers to reach the rest of the world through direct interconnects and peering arrangements. This was reinforced by an equally clear preference for an IPX provider with Global Reach – selected as the highest priority by 68% of respondents," said Isabelle Paradis, President at HOT TELECOM. "We found that the architectural vision of the GSMA for a vastly simplified international interconnect ecosystem with high quality and secure IP networks handling all the services between IP based service providers resonated strongly with our survey respondents."
The research involved online surveys with over 70 communications service providers, backed up with a series of in-depth interviews with senior leaders in the different categories of service provider. From these discussions, HOT TELECOM concludes that there is a deeper understanding of what an IPX service is all about, a desire to make full use of the multi-service capabilities, and increasing planning on deployments, so much so, that 65% of the respondents plan to be using IPX services by the end of 2015.
"The implication of these findings is that IPX providers need to be serious about getting a rapid foothold in the market, as service providers will not be interested in adding a latecomer if their global needs are being met by a few key providers. The direct costs of interconnect will be a major inhibitor to further complicating their network with other providers. One interesting result that IPX providers can take to heart – only 3% of respondents said it was important to have used the IPX Provider's services before." said Isabelle.
Find out everything else customers really want from an IPX in our newly published report: http://www.hottelecom.com/reports/ipx-customers.html.