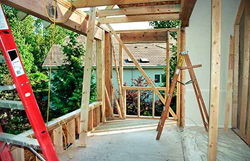 "If you fix and flip properties you are often considered a real estate investor. If someone asks you what you do for a living you might even say you invest in real estate. Flipping properties is a way to earn a great income." ~ Pine Financial Group
Twin Cities, Minnesota (PRWEB) April 18, 2014
House flipping recorded exceptional profitability according to housing data released by RealtyTrac January 30; giving many successful Twin Cities house flippers til April 15 to determine how to file taxes on the profits. With the enormous success of house flippers in the Minneapolis region, potential house flippers are looking for mentors to help them earn a great income in the coming yeaar.
"The Minneapolis - St. Paul, Twin Cities MN housing market is still experiencing record-low housing inventory levels, which causes the best potential flip properties to be harder to locate," says Jenna Thuening, owner of Home Destination. "We have seen a resurgence of opportunities for fix-and-flip homes in the metro due to a strong increase in home price appreciation; however the opportunity to buy distressed homes has diminished, making it a challenge to find the ideal home to buy and flip."
RealtyTrac's year-end and fourth quarter 2013 Home Flipping Report shows that nationally 156,862 single family home flips were completed successfully within six months in 2013, up 16% from 2012 and up 114% from 2011. The average time to complete a flip nationwide was: 84 days in 2013, 86 days in 2012, and 100 days in 2011.
Such profits, and shorter time frames on average to gain them, are drawing new levels of interest in house flipping. Midst considerable commentary on the risks, skills, ethics, and profits found in flipping houses, a new home renovation show on flipping is emerging. Casting producer Kristen Damiani is searching for house flippers and offers application forms on line. House flipping will shortly be offered as a form of entertainment as well as the growing fascination of learning what has become a trade for some individuals.
Pine Financial of Minnesota offers information on no down private money rehab loans to real estate investors to fix and flip or fix and hold. Tax deferred gains are explained. Flipping homes requires patience to find properties, money to fix them up, and market knowledge to sell them.
Yesterday in an article titled 7 Common Tax Mistakes of New Real Estate Investors, Bigger Pockets presented information that house flippers still wrestling with taxes will find helpful. "What a lot of people miss out on are the general and overhead expenses that a lot of real estate investors have," it states. Many are paying more taxes on buy and flip homes than may be necessary.
A summarized list of guidelines compiled by Home Destination for house flipping projects in the Twin Cities:
#1: Find a balanced approach
#2: Know your risk tolerance
#3: Research the numbers thoroughly
#4. Look for surprises before they surface
#5. Understand true flipping costs and deductible expenses
"Those who transform homes in sad repair and return them to market-ready conditions are benefiting the neighborhoods in which they are located," adds Thuening. "It's important for investors to stay on top of Twin Cities housing market changes and opportunities. House flipping is one way that Twin Cities residential investors and individuals can benefit from knowing what's available to them."
Contact Home Destination at 612-396-7832 if you wish to buy a Minneapolis - St. Paul area home in 2014. With over 15 years of local expertise helping Twin Cities home buyers, ask for Jenna Thuening to gain her guidance and find homes that met your needs.