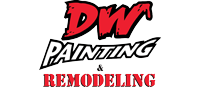 Every project receives the same detailed attention and precision.
Jacksonville, FL (PRWEB) May 21, 2014
DW Painting & Remodeling, a recognized painting & remodeling firm serving the Jacksonville, Florida area, has announced the launch of its new dynamically enhanced website. Located at http://www.dwpainting.biz, the newly renovated online portal serves as a showcase for DW's home and commercial painting services, remodeling and home improvement services, and also a new blog area that includes a multitude of home improvement "tips." These elements have combined to, according to DW representatives, provide customers with an abundance of information in a much easier-to-obtain process.
The "grand re-launch" of DW Painting & Remodeling's website boasts a brand-new layout, look, social media presence and formidable blog section. The blog section in particular is being poised to offer an impressive amount of home decorating, interior painter, DIY and "fix-er upper" tips as well as "fun and functional organizational ideas" for both home and office environments.
As a full-service construction, painting and remodeling company, DW has over 47 years of combined experience in Jacksonville and the surrounding Florida communities, its professional painting services and remodeling services designed to help turn clients' "ideas, dreams and inspirations into reality." The commercial painting contractors and exterior painters on staff exhibit a deep commitment to quality and an eye for detail, guaranteeing its customer base that their professional painting and remodeling work will stand the test of time.
"When it comes to bathroom remodeling in Jacksonville FL and whether our clients require help painting a room or an entire house, DW Painting & Remodeling exceeds expectations each and every time," says Debra Williams, owner and founder of DW Painting & Remodeling. "Every project receives the same detailed attention and precision that our new clients and returning ones have come to expect – we do everything from providing exterior painting or an interior painting and remodeling to decorative paint finishes and flooring, and as such our new website represents an exciting showcase for our construction talents. Put succinctly, we are the best painting & home remodeling Jacksonville can count on when a professional painter or remodeler is needed."
Knowing that there is much more to decorating a wall and beautifying a room than merely swiping a brush across a surface, the DW Painting & Remodeling team performs both home and commercial painting applications whether it's just color for a warehouse or a sprucing-up of the office. Along with its premium painting service, the firm prides itself on getting the job completed on time with minimal disruption to client productivity, offering a quality guarantee for materials and labor, ensuring its experts use a clean workspace and letting its customers know that there's no job too big or small.
In the area of home remodeling, two major areas DW specializes in are bathroom and kitchen remodeling. The company recognizes the importance to homebuyers and guests of a well-designed bathroom/kitchen. From beautiful floors and walls designed from elegant tile to sophisticated lights and impressive faucets and bidets, DW Painting & Remodeling has completed thousands of these types of kitchen remodeling projects for the community it proudly serves.
DW Painting & Remodeling commercial painting contractors and house painters in Jacksonville FL can be reached by calling (904) 701-8637. For more information visit the company's new website at http://www.dwpainting.biz.