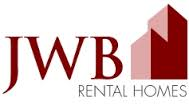 Men and women unable to find an affordable rental home in Northern Florida can now take advantage of the lowered rental prices that we're offering for single family properties in our housing portfolio
Jacksonville, Florida (PRWEB) October 27, 2013
The prices for renting a home can often increase or decrease depending on the property management company or private owner offering the rental property. The http://jwbrentalhomes.com company is currently providing home rentals in Jacksonville, FL for a reduced monthly rent price. These prices are in contrast to other sources in the city collecting higher rent from renters.
The reduction in rental prices charged by this company is due partly because of new additions that have been added in this year. A new development of more than 41 properties is now underway to expand the amount of homes that can be rented by the public. The cheaper costs to rent are now reflected in the properties that are searchable online.
"Men and women unable to find an affordable rental home in Northern Florida can now take advantage of the lowered rental prices that we're offering for single family properties in our housing portfolio," said a source from the JWB Rental Homes company.
The foreclosure crisis that has been strong in some Florida cities can prevent the successful rental of a property, apartment or other housing source if a consumer has negative information on their credit report. The reduced priced rental homes that are now marketed do not require a person to consent to a credit check to be approved for a rental agreement.
"We're one of the few companies in the housing industry that does not make renters submit to credit checks or other financial reviews and we focus solely on basic background checks," the source added.
All properties that are now listed by the JWB Rental Homes company online are available for viewing on the company website. New technologies have been included in 2013 that improves the search navigation online as well as amount of information consumers access using this company resource.
About JWBRentalHomes.com
The JWBRentalHomes.com company offers individuals and families in the North Florida area an affordable way to obtain housing through the listings that are offered on the company website. This company owns well over 100 properties that are currently available for rent. The JWBRentalHomes.com company offers resources online that allow a consumer to search the company majority of rental properties as well as exact pricing charged for monthly rent. The chat style customer service that is now available online helps to provide immediate information to all renters seeking Jacksonville area rental homes.