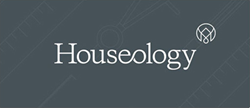 "With the interiors sector dominated by mid to low-end players, there is significant room in the higher end of the market for a challenger brand like Houseology.com to grow,"
LONDON (PRWEB UK) 16 February 2016
Digital Interior Design business, Houseology.com has announced that it successfully exceeded its £1 million investment target via crowdfunding platform Seedrs.com, valuing the business at £8.1m.
The funds will enable the business to accelerate the development of its digital one-stop-shop for interior design services and luxury homewares. To date, the company has already generated over £10 million worth of sales with a turnover of £3.7m in FY14-15 and reaches more than 30,000 customers in 100 countries.
Formerly known as Occa-Home, Houseology's innovative model – where interior design studio meets online store - offers a unique combination of advanced design-it-yourself technology, giving time-poor consumers the ability to create bespoke designs for their homes.
Complemented by one of the UK's largest range of designer furniture and homeware brands online, the website also attracts trade customers, other interior designers and architects, who thanks to Houseology.com's buying and fulfilment capabilities, can easily source an extensive range of designer products in one place, have them consolidated then despatched in a single convenient delivery.
The business is the brainchild of interior designer, Kate Mooney, who set up the original Occa-Home website in 2010 as an extension of her architectural and interior design practise Occa-Design, when she spotted a gap in the market for a tech-driven interior design service that could simplify the home design process.
The company is backed by a board of directors including Sir Terry Leahy (former CEO, Tesco), Bob Willett (former CIO, Best Buy), Michael Welch (founder of online tyre-fitting company Blackcircles), Bill Dobbie (Founder, Iomart), Jill Little (former Strategy Director, John Lewis Partnership) and The William Currie Group.
The new capital raised will contribute to delivering the brand's growth strategy including broadening its offering of proprietary digital technology and design tools, expanding the company's B2B proposition and driving international growth. Key export markets currently include the United States, Australia and mainland Europe.
Sir Terry Leahy comments, "With the interiors sector dominated by mid to low-end players, there is significant room in the market for a challenger brand like Houseology.com to grow," Our vision is to transform the homewares market in the same way Net a Porter or ASOS did for fashion, With Kate's expertise and the Board's experience, we're confident that the business will continue to go from strength to strength."
Kate Mooney, Founder and CEO Houseology.com adds, "We're offering a unique proposition online by combining three key elements of the interior design industry in our portal – designer brands, design community and retail consumers – all within one convenient and customised digital experience."
The UK homewares sector is worth £11.7 billion and expected to continue growing driven by higher consumer disposable income, economic recovery and a growing housing market. Analysts predict online sales will constitute the lion's share of this growth.