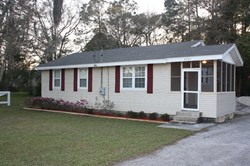 A single background check is now a standard requirement instead of credit checks.
Jacksonville Beach, Florida (PRWEB) July 30, 2013
Housing can be one struggle that men and women experience when locating and available property. One company in North Florida is now listing its houses for rent in Jacksonville Beach online. The JWB Rental Homes company has completed its website upgrade and is now posting all of its available properties on its company website.
These available properties are immediately rentable to men and women regardless of a personal credit rating. This company now uses a different qualification method to approve each renter.
A single background check is now a standard requirement instead of credit checks that some property management companies require.
Aside from the Jacksonville Beach listings, this company now features a fast-track showings form online. A person interested in the available properties can complete this form and the application fee is waived.
This removal of application fees and immediate showing requests is helping more people get into available homes faster.
The company blog is set up on the JWBRentalHomes.com website at http://www.jwbrentalhomes.com/blog. Renters who are interested in viewing the Florida trends for renting or purchasing a home can benefit from viewing this new section apart from the published properties now online.
About JWBRentalHomes.com
The JWBRentalHomes.com company owns over 100 beautiful properties in and around the Jacksonville area. This company has been named one of the fastest growing companies in the real estate industry nationwide. Several prominent financial magazines have reported the success of this company over the past 3 years. The JWBRentalHomes.com company is a part of the JWB group of companies that provide property management, rental homes and rental sales to in and out of state residents. This company is managed by professionals in the housing industry and provides an easy contact system on its website to provide immediate service.