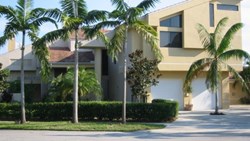 Rescue Real Estate is one example of a 21st century investment company that combines licensed real estate agents with property specialists to find the bulk of the homes that are now listed for sale
Delray Beach, Florida (PRWEB) September 19, 2013
The state of Florida has increased its real estate sales annual partly due to the growing amounts of investment companies purchasing properties for reduced pricing. The Rescue Real Estate company is now listing its real estate for sale online at below market prices, according to a report by the Real Estate News Wire company. These homes can be viewed immediately online by accessing http://www.rescuerealestatellc.com.
These property listings have been added online to help make research simpler for buyers of properties in Florida. The average person utilizes realtors and real estate agents to find vacant properties available for purchase.
These new listings online provide more than one search method that can be used by buyers of homes to find below market prices for homes in safe neighborhoods.
"Rescue Real Estate is one example of a 21st century investment company that combines licensed real estate agents with property specialists to find the bulk of the homes that are now listed for sale," a housing specialist for the RealEstateNewsWire.com website said.
The housing resource now active at http://www.realestatenewswire.com is now serving as one resource center monitoring the activity of the Rescue Real Estate company. All available properties are listed on this website as a useful tool for buyers who are planning purchasing budgets for new homes.
"Applications to start the home buying process are now offered online as a way to remove the paperwork processing delays that can be common with relying on a realty company," the housing specialist added.
The services for property buyers that are included online are in association with the rental agreements that are available for buyers who are not seeking an upfront purchase. These rent and lease to buy options are secondary solutions that are offered by the Rescue Real Estate company reported by the RealEstateNewsWire.com resource.
About Rescue Real Estate
The Rescue Real Estate company acquires homes for sale in the state of Florida and provides these homes for discount prices to home seekers of all credit backgrounds. This company is a partnership of real estate agents and housing specialists who provide immediate purchase, sales and rental opportunities to the residential real estate community.
About RealEstateNewsWire.com
The RealEstateNewsWire.com company frequently profiles companies in the United States providing extraordinary real estate services aside from traditional programs. This currently publishes housing data daily to provide strategies and introductions to services that are provided in North America to homeowners, investors and sellers of properties.