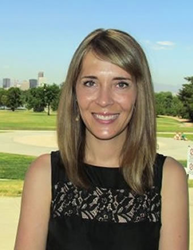 Always make sure your home is in tip-top condition and has curb appeal. Touch up paint, fix anything that is broken and stage it.
Denver, CO (PRWEB) May 02, 2016
When the real estate market is hot like the one in Denver, which in fact was named the No. 1 housing market in the country for 2016, sellers have a tendency to assume their house will sell itself and they won't be required to put much effort into their listing. "This is rarely, if ever, the case," said RE/MAX Masters Millennium Realtor Beth Davis. "In fact, sellers always need to be proactive when listing their house."
To help ensure the sale of a house in a hot market, Davis shares the following five listing tips:
No. 1: Have a plan. Sellers are oftentimes overwhelmed with the number of offers and showings on their home, which is why having a plan in mind is critical. For example, listing on a Thursday and going on vacation during the first weekend your home is listed can alleviate some of that stress. Additionally, this will also keep your home clean and presentable for showings.
No. 2: Stage it, stage it, stage it. "When you are selling in a hot market, it's tempting to not put as much work into getting your home ready," said Davis. "Do not fall prey to this. The more presentable and aesthetically appealing your home, the more money you'll make on the sale."
No. 3: Be prepared to look through multiple offers. "We've found that the best way to do this is to give a deadline for all offers and look through them with your Realtor all at once," said Davis. "This gives you the opportunity to review the financials, terms and dates all at once."
No. 4: Hire a professional Realtor. A local Realtor with a proven track record has insider knowledge that most sellers do not possess. A Realtor with experience selling is always imperative. In fact, according to the National Association of Realtors, the typical agent-assisted home sale has a 13 percent higher sales price than the typical FSBO sale.
No. 5: Keep it clean. "Always make sure your home is in tip-top condition and has curb appeal," said Davis. "Touch up paint, fix anything that is broken and stage it."
About Beth Davis, RE/MAX Masters Millennium
Beth Davis services Greenwood Village, Centennial, Highlands Ranch, Aurora, Parker, Denver, Littleton and Castle Rock, CO. For more information, call Beth at (303) 517-3020, or visit http://www.bethdavishome.com. The office is located at 6020 Greenwood Plaza Blvd., Suite 100, Greenwood Village, CO.
About the NALA™
The NALA offers small and medium-sized businesses effective ways to reach customers in the digital age, while providing a single-agency source that helps them flourish in their local community. The NALA offers its clients an array of marketing tools from press release campaigns and social media management to a cause marketing program. The NALA's mission is to make businesses relevant and newsworthy, both online and through traditional media, by providing increased exposure at reasonable costs. For media inquiries, please call 805.650.6121, ext. 361.