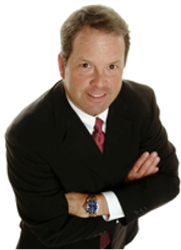 The prices are below market value and every deal I've seen on GreatHouseDealsOnline.com is a bargain.
Chicago, IL (PRWEB) May 08, 2014
GreatHouseDealsOnline.com is the leading website for marketing and finding cheap houses for sale in Chicago and other markets nationwide. This website was set up for listing wholesale and bargain properties. The listed homes are priced to sell and the time to get involved in real estate has never been better.
Not all listings are wholesale properties. GreatHouseDealsOnline.com allows for all types of listings. There are 100's of listings added daily. Investors in every market around the United States have continuous opportunities to find great deals.
Investors can view every listing on GreatHouseDealsOnline.com free of charge and can browse by city or state. The advanced search option allows for browsing by property type, number of beds and baths. Investors can even search up to a 50 mile radius of a specific zip code. Many listings include a variety of property photos.
Contacting the seller is also simple. When an investor finds a deal they like, they simply click the "request more information" button, fill out the required information, and it's sent directly to the seller. The seller will then contact the interested buyer. GreatHouseDealsOnline.com does not charge for leads. Investors can search all the listings they want.
Investors can even receive notification when new leads arrive. All they have to do is fill out a request from to get email notifications when new bargains are submitted in any market requested. GreatHouseDealsOnline.com offers these email notification free of charge.
Nick of Yuma, Arizona had this to say about GreatHouseDealsOnline.com, "I have been buying and selling real estate for more than a decade, since I have discovered GreatHouseDealsOnline.com finding properties to flip has never been easier. The prices are below market value and every deal I've seen on GreatHouseDealsOnline.com is a bargain."
Looking for houses for sale in Chicago or any other market is now easy and more efficient with GreatHouseDealsOnline.com. Investors can browse through hundreds of properties in thousands of markets. With prices slashed below market value, investors have declared GreatHouseDealsOnline.com the number one website for bargain deals.
To find out more information on GreatHouseDealsOnline.com or to browse through their property listings, visit http://www.GreatHouseDealsOnline.com.