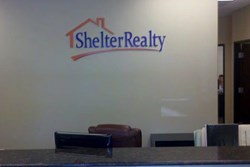 Las Vegas home prices are booming; showing the highest gains throughout the entire nation
(Las Vegas, NV) (PRWEB) August 28, 2013
With the real estate market in the majority of the Unites States still showing signs of wear and tear, one market is rebounding, says industry insider, Tony Sena.
"Right now is a great time for investors who purchased property even just two years ago, because they can sell their property and make anywhere from 30% to 40% percent gains from their initial investment," said Tony Sena, Broker Owner of Las Vegas based Shelter Realty Inc., (http://www.ShelterRealty.com).
In support of this and according to a report released on August 8 by the Greater Las Vegas Association of Realtors (GLVAR), the local representative of the National Association of REALTORS® "Local home prices have been going up since February of 2012 and are now rising faster than anyplace else in the country". "Looking back, the median price of an existing single-family home sold here in Southern Nevada bottomed out at $118,000 in January of 2012. Now it's up to $180,000. We keep expecting these price increases to slow down at some point, but it hasn't happened yet.
GLVAR is the largest professional organization in Southern Nevada .
Sena further added "Simply put, Las Vegas home prices are booming; showing the highest gains throughout the entire nation. Our firm helps investors, having over 600 properties under management, as well as supports both buyers and sellers of residential and commercial properties throughout the Las Vegas region."
About Shelter Realty, Inc.
Shelter Realty is a full service Las Vegas real estate and property management firm with more than a decade of experience. Services include rental property management, short sale assistance, real estate sales representing buyers and sellers, and rental relocation assistance.
For more information please visit http://www.ShelterRealty.com or call 702-376-7379.