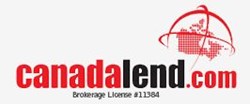 While the real estate board maintains the Canadian housing markets are in balanced territory, the fact remains that owning a home is more unaffordable than ever
Toronto, Canada (PRWEB) December 19, 2013
Canadalend.com, the leading low-cost private mortgage solution provider in Canada, weighs in on a recent report from the Canadian Real Estate Association (CREA) showing that the national housing market is expected to stay strong in 2014, with sales of previously owned homes being forecast to come in slightly better than expected in 2013.
According to CREA, 458,200 homes will be sold across the nation through its members in 2013; that is 0.8% more than in 2012 and up from the September forecast of 449,900. A strong rebound in home sales over the summer and fall in both Toronto and Vancouver helped lift the average sale price by 9.8% year-over-year. Take the two most expensive markets out of the equation, and national home prices were up 4.3%. (Source: "CREA Updates Resale Housing Forecast," Canadian Real Estate Association web site, December 16, 2013; http://www.crea.ca/crea-updates-resale-housing-forecast-3.)
In 2014, CREA expects home sales to be even stronger at 475,000, a two percent increase over the previous forecast of 465,600. In 2014, the national average for a home will be $391,100, up 2.5% from 2013. Alberta is forecast to post the biggest annual increase in 2014 with an average price gain of 3.4%. Saskatchewan, Manitoba, and Newfoundland and Labrador will also experience gains slightly ahead of overall consumer price inflation. (Source: Ibid.)
"While the real estate board maintains the Canadian housing markets are in balanced territory, the fact remains that owning a home is more unaffordable than ever," says Bob Aggarwal, president of Canadalend.com. "To have a sustainable housing market, there needs to be an equilibrium of sorts between home prices and income. Unfortunately, that isn't happening."
Not only is inflation near zero in Canada, but wages have been stagnant. This is against a backdrop where the CREA projects the average home price for 2013 will climb 5.2% year-over-year to $382,000. More recently, the average price of a home in the GTA was $538,881 last month, up from $484,208 in November of 2012. (Source: Pigg, S., "Bidding wars in Toronto picking up as year comes to an end," The Toronto Star web site, December 4, 2013; http://www.thestar.com/business/real_estate/2013/12/04/house_and_condo_sales_and_prices_keep_rising_in_gta.html.)
"Over the next few years, the Canadian economy is going to start showing signs of sustainable growth," Aggarwal notes. "That means people who took on the maximum mortgage they could afford—or rather, draw—from the bank might have difficulty making ends meet when it's time to renew with higher mortgage rates."
"In the past, it was suggested that a house should cost roughly three times a person's annual salary. That just isn't feasible these days," he adds. "A more plausible formula is three times the household income. With two average household incomes, the ratio of price to income is 3.9, but even that might be difficult to maintain when you consider that CREA says housing prices will increase 5.2% in 2013 and Canadian wages are flat."
This doesn't mean first-time home buyers can't afford to get on the property ladder, Aggarwal explains. In fact, it's quite the opposite; with interest rates near historic lows, potential homeowners can still afford their dream home.
"It's important to remember that interest rates will rise in step with an improving economy, squeezing the daily budget even tighter," he concludes. "The independent, licensed agents at Canadalend.com can help home buyers find the right kind of mortgage, one that suits both their near- and long-term financial and lifestyle needs."
Canadalend.com is one of the largest, most trusted private mortgage brokers in Canada, with skilled independent, licensed professionals helping Canadians coast-to-coast. Canadalend.com provides its clients with residential and commercial mortgages, home equity credit, debt consolidation, and financing concerns. To learn more about Canadalend.com, visit the web site at http://www.Canadalend.com.