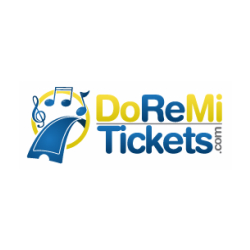 Houston, TX (PRWEB) January 20, 2014
Houston Livestock written by: bchamp28 Fans of Texas rodeo and country music alike will be excited to learn that Houston Livestock Show and Rodeo has released their performance dates for March 2014. Starting March 4, 2014 with country music star Brad Paisley, the Houston Livestock Show & Rodeo opens their doors at the home of the Houston Texans at Reliant Stadium. From March 4 to March 24, Reliant Stadium will be rocking with the sound of music and the clamoring feet of the rodeo.
2014 Houston Livestock Show Tickets: http://doremitickets.com/Houston-Livestock-Show-And-Rodeo
Houston Livestock Show And Rodeo Schedule:
Brad Paisley March 4, 2014
Eli Young Band March 5, 2014
Reba March 6, 2014
Usher March 7, 2014
Chris Young March 8, 2014
Selena Gomez March 9, 2014
REO Speedwagon March 10, 2014
Jason Aldean March 11, 2014
Jake Owen March 12, 2014
Maroon 5 March 13, 2014
Keith Urban March 14, 2014
Hunter Hayes March 15, 2014
Pesado & Banda MS March 16, 2014
Luke Bryan March 17, 2014
Robin Thicke March 18, 2014
Florida Georgia Line March 19, 2014
Blake Shelton March 20, 2014
Easton Corbin March 21, 2014
The Band Perry March 22, 2014
Zac Brown Band March 23, 2014
In addition to a performance by Brad Paisley, the Livestock Show and Rodeo will be headlined by artists and groups including Reba, Jake Owen, REO Speedwagon, Jake Owen, Usher, Reba, Maroon 5, Florida Georgia Cruise Line, Jason Aldean, Keith Urban, Hunter Hayes and many more stars. Unfortunately, all good things must come to an end and this year the Houston Livestock show ends on March 23, 2014 with a performance by one of the up and coming groups in country music: Zac Brown Band. Given the star studded line up of this year's tour, it is expected that tickets for each Houston Livestock performance will sell quickly. Consequently, act now and gather your friends to purchase tickets to what will be an amazing night of music.
The Houston Livestock Show and Rodeo was started in 1932 with the goal of delivering one of the world's premier livestock and rodeo shows to the US. Since its inception, the Houston Livestock Show and Rodeo has remained committed to charity and has donated more than $300 million to various scholarships, endowments, research and educational programs throughout Texas and the United States. Consequently,when you purchase a Houston Livestock and Rodeo ticket you can rest easy knowing that the sponsoring company donates millions to worthy causes every year. Don't hesitate and purchase Houston Livestock tickets today. Houston Livestock tickets make the perfect gift for a family member or an activity to do together with a loved one.
Doremitickets.com: Your #1 source of Houston Rodeo Tickets. Doremitickets.com is a retail website founded in 2009. Since launching in 2009, our website has helped connect thousands of live entertainment fans to the vast network of ticket brokers that list tickets on the doremitickets® Online Exchange. These professional ticket brokers offer more than 7.5 million event tickets on our exchange every day.
Contact:
John Cruz
Email: info(at)doremitickets(dot)net
http://www.doremitickets.com