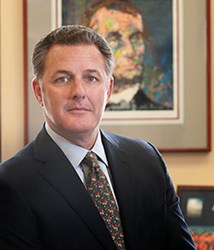 Youth, inexperience and lack of training are a dangerous combination, especially when it comes to operating a boat or personal watercraft.
Houston, Texas (PRWEB) September 07, 2013
In a recently published blog article, "Kids, Speed and Inexperience: Is Thirteen Too Young to Operate a Jet Ski Safely?" the Law Office of Kevin Krist calls attention to the fact that kids as young as 13 can legally operate a personal watercraft such as a Jet Ski, despite their inexperience and immaturity. The blog urges tougher laws for operating personal watercraft in Texas.
The August 12 blog post by Houston personal injury lawyer Kevin Krist cites Coast Guard statistics showing that personal watercraft are the second most common type of vessel involved in boating accidents, with operator inattention and operator inexperience the most common causes of those accidents.
"The answer to the question posed by this blog is, unequivocally, 'yes.' Inexperience leads to mistakes, and mistakes on personal watercraft can have dangerous consequences. There's a reason why teens have to wait until 16 to get a driver's license, and then only after hours of training and practice," Krist said.
"Texas lawmakers need to give serious consideration to increasing the age limits and toughening the training standards for operators of Jet Skis and similar watercraft," he added.
The blog article reports that operator inexperience contributed to 417 accidents, 51 deaths and 303 injuries in 2012, according to the U.S. Coast Guard.
The article also offers examples of recent injuries and deaths related to young teens operating personal watercraft, including a 14-year-old Texas boy who sustained serious head injuries when the Jet Ski he was driving crashed into an idling bass boat on Lake McQueeney near Seguin, and a 9-year-old boy who died after two personal watercraft driven by teenagers crashed on a North Carolina lake.
"Youth, inexperience and lack of training are a dangerous combination, especially when it comes to operating a boat or personal watercraft," Krist said. "You can't help but wonder how many accidents and injuries could be prevented on Texas waterways if the laws were stricter and age limits higher."
Krist urged people who have been hurt in boating accidents to obtain legal help if they believe someone else caused or contributed to their injuries.
"Our blog and website offer a lot of information for people hurt in boating accidents, but they are not a substitute for consulting with an experienced personal injury attorney," Krist said. "At the Law Office of Kevin Krist, we have the experience to fully investigate cases stemming from boating accidents and help victims get the compensation they need and deserve."
About The Law Office of Kevin Krist
The Law Office of Kevin Krist is a Houston personal injury law firm dedicated to protecting Southeast Texas residents who have suffered catastrophic injuries in serious and tragic accidents. For more than 25 years, the firm has represented clients in personal injury and wrongful death claims involving auto and truck accidents, aviation accidents, business litigation, catastrophic injury, defective products, explosion or burn injuries, maritime injuries, medical malpractice, spinal injury, traumatic brain injury and workplace accidents. The firm serves accident and injury victims throughout Houston, Harris County, Pasadena, Katy, Baytown, League City and surrounding areas. The firm's office is located 3401 Allen Parkway, Suite 102, Houston, TX 77019. To learn more about The Law Office of Kevin Krist, call (281) 677-3959 or use the firm's online contact form.