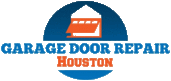 LY Garage Door Repair Introduces Garage Door Opener Repair Services.
(PRWEB) February 28, 2017
Garage door openers become damaged because of harsh weather, every day depreciation, violent handling and wrong maintenance. Regular maintenance of garage door openers is very significant for its smooth operation. LY Garage Door Repair, a Houston garage door repair agency, recently added garage door opener repair services to save their customers from troubles.
The company has now introduced its garage door opener repair services in Houston, TX. The company extends its services to both commercial and residential customers across the city. The company technicians have all-inclusive experience in fixing any type of setbacks connected to garage door openers. They possess detailed knowledge with regard to the common problems that may stop or hinder the operation of the garage doorway openers. They also instruct the customers on the significance of maintaining garage door openers so as to avert any key troubles.
When LY Garage Door Repair for garage door opener is contacted, their skilled workers will carry out a preliminary on-site consultation to examine and spot the setback with the garage door opener. They will be in constant touch with the customers and update them regarding the progress of the repair.
When the owner of the Houston garage door repair agency was questioned with regard to using a damaged garage door opener to open and shut garage doors he replied as; "The answer to that is YES! You can open a garage door even if its electrically charged opener is damaged as the opener is generally fitted with manually controlled release cord and when it is engaged, it blocks off the garage door mechanism. All you have to do is to pull the cord and open the door manually to its full capacity. When it is completely opened, the garage door stays there. The single way to shut it is to manually pull it down. But for this, you have to be inside the garage which can be dangerous."
About the Company
LY Garage Door Repair are specialists in garage door opener repair and maintenance. To know more about the company, visit: http://houston-garagedoorrepair.com/.