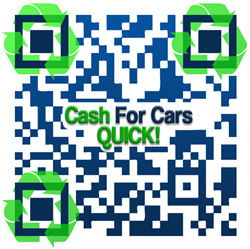 Get the cash you deserve for your used car or truck, call Cash for Cars Quick! 888-728-7177.
Houston, TX (PRWEB) September 18, 2013
The owners of Cash for Cars Quick service in Houston recently announced that a new service location is going to be added for the company in order to further facilitate the clients. The location has been carefully selected so that residents of the city living in remote areas could also be able to approach the company without any difficulty. Now car and truck owners can get to the service in no time and have their old and junk vehicles taken care of in return of a handsome amount of money. The new service location is not only beneficial for the clients but also for the workers of the operation who would now be able to reach to their destination quickly and easily. To find out more about the different locations the cash for car Houston office operates from, visit http://www.houstoncashforcarsquick.com/service-locations/.
Houston is a big city with a population of around 2.1 million people as of 2011 census. In such an immense space, it is difficult to manage automobile waste and practically impossible to stop people from abandoning their old and unwanted cars on roadsides. However, there is a way to clean this mess and that is to give away the vehicles to an automotive recycling company like Cash for Cars Quick. The company offers an attractive price to the owner for a seemingly useless and possible wrecked car or truck. This incentive is offered to make people realize that these cars are hazardous for the environment and the liquids found in these unused cars can pose a serious threat to the residents living around. To find out how to sell a junk car in Houston TX to the service or to speak with a representative call 888-728-7177.
These efforts to eliminate junk vehicles from Houston TX and other cities of the United States have made Cash for Cars Quick quite popular in recent years. The company recently announced that a new service location has been added in the city for the assistance of the clients. Now, car owners would be able to approach the company in less time and with ease. Instead of traveling to a far-off place, they can sell off their cars in a matter a few hours by contacting the sales representatives of the company and asking them to arrange for a pick-up service.
The company is expanding quickly, owing to its remarkable marketing efforts by using SEO professional services growing the number of new clients by leaps and bounds. Their customer services department is truly amazing with a team of highly skilled people who are always ready to help their customers. Their recent financial report also proved that this is one promising company in the field of automotive waste reduction and management, which is going to go a long way.
The representatives from Cash for Cars Quick were quite happy to make this new announcement as the owners were planning this step for several months. Now that the company is making great progress in almost all the major cities of United States, they are working actively to realize their plans. Not only in Houston, but the company is planning to launch new service locations in other cities as well wherever their services are available to the customers. These steps have made the shareholders quite happy and satisfied.
Cashforcarquick.com is a quickly growing service in the United States offering car selling services to owners who wish to receive a good sum of cash in exchange of an old or damaged car or truck. Their main objective is to get rid of junk or abandoned vehicles from all major cities of America to realize a greener country safe for the future generations. The used car buyer has been actively working to promote its services through online advertising and social media campaigns. For more information regarding the operations of this automotive waste management company, visit the official website.
The local operation for the company uses the best Internet marketer in the county to help promote the message about the importance of utilizing a trustworthy cash for car Houston Texas service. Cash for Cars Quick maintains its online presence by offering fast guaranteed quote over the phone, and regularly posts auto recycling information on the company blog and social media pages. By using search engine optimization to promote the price quote guarantee, the company hopes to attract more Houston Texas residents looking to sell their vehicle. To read more on the company's cash for cars Houston TX Facebook page visit, https://www.facebook.com/CashForCarsHouston.
About the Company: Cashforcarsquick.com is a growing cash for junk car service that offers junk car recycling and that provides a high return to the car and truck owners in Houston and throughout the United States. The company and its partners follow environmentally friendly disposal practices to safeguard the future of the planet. To learn more about the cash for car Houston TX service, visit the company website or call the corporate office.
Contact:
William Leonard
Phone: 888-862-3001
Email: info(at)cashforcarsquick(dot)com