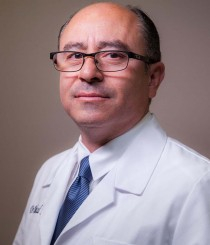 Houston, TX (PRWEB) June 28, 2016
Houston dentist, Dr. Behzad Nazari, announces that he offers multiple orthodontic options for straightening the teeth. With multiple choices, more patients can receive orthodontic care according to their needs and preferences. Metal braces, the traditional choice for correcting bite irregularities, are still available. However, other options are also available today for straightening the teeth discreetly. These discreet options include Invisalign and clear ceramic braces. All of these options are offered by Dr. Nazari and a majority of patients are candidates for more than one treatment.
Metal braces, while not discreet, remain popular and do offer certain benefits over other orthodontic treatments. Compared to Invisalign, metal braces can correct a broader range of bite issues and are therefore an option for more patients. Furthermore, metal braces are more affordable than alternatives. Clear ceramic braces are a newer treatment similar in structure to metal braces. Thanks to their clear ceramic brackets, these braces are more discreet than braces made of metal. Invisalign, the most discreet option, uses clear plastic aligners rather than brackets and wires. These aligners are also more comfortable, more supportive of oral health, and faster to take effect compared to bracket-based treatments.
Patients have a full range of treatments available to them at the office of Dr. Behzad Nazari. For example, Dr. Nazari provides both preventive dentistry, such as cleanings, exams, fluoride, and sealants, as well as restorative dentistry, including fillings, inlays, onlays, and crowns. Patients can also have cosmetic dentistry done at Antoine Dental. Teeth whitening, veneers, gum reshaping, smile makeover, and bonding are a few of the cosmetic treatments available. Other services offered by Dr. Nazari include tooth replacements, such as dental implants, dentures, and crowns, as well as gum disease treatment, root canal therapy, and dental emergency treatments.
Dr. Nazari has been providing dental care to patients in the Houston area for fifteen years. Formerly a Registered Pharmacist who graduated from Texas Southern University in 1991, Dr. Nazari ultimately earned his DDS with honors from the University of Texas at Houston Dental Branch in 1998. Ongoing completion of continuing education courses supports the efforts of Dr. Nazari to provide his patients with the latest techniques in several areas of dentistry.