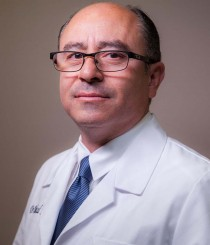 Houston, TX (PRWEB) March 13, 2017
Houston dentist, Dr. Behzad Nazari, is commenting on a recent study published in the journal BMJ Open Diabetes Research & Care, that has linked gum disease to type 2 diabetes. Gum disease is a very common oral health condition in American adults, and its advanced effects can range from serious infections to tooth loss. While treatments for gum disease are available, preventing the condition is always preferable. The link between gum disease and type 2 diabetes is information that can help dentists and patients control risks and avoid complications.
A primary symptom of uncontrolled diabetes is high blood glucose. Excessive levels of glucose in the blood can raise gum disease risks in multiple ways. Like sugar that is consumed through the diet, sugar in the blood can feed bad oral bacteria. Over time, the bacteria can more easily grow out of control and cause more damage, including to the gums. High blood glucose also suppresses immunity. While the body normally fights against heavy bacterial activity in the gums, a suppressed immune system is less capable of keeping this in check. These factors tie diabetes to gum disease so strongly that detection of the disease sometimes prompts an exam for diabetes instead of the reverse.
At Antoine Dental Center, the office of Dr. Nazari, patients can receive many treatments in several dental specialties. Restorations offered at the office include tooth-colored fillings, inlays, onlays, and porcelain crowns. Cosmetic dental treatments at the office include veneers, smile makeovers, and multiple types of teeth whitening treatments. The office provides a variety of tooth replacements, including dental implants, bridges, and dentures. Patients can also visit the office for orthodontic work, such as with Invisalign.
Dr. Nazari has been treating Houston patients for eighteen years. Dr. Nazari was originally a registered pharmacist, having graduated from Texas Southern University in 1991. After earning his DDS with honors from University of Texas at Houston Dental Branch in 1998, he began his dental career. In the years since, Dr. Nazari has completed more than 1,800 hours of additional training in several specialties, allowing him to offer a broad array of the latest treatments to his patients. A graduate of the prestigious Kois Center, Dr. Nazari is an active member of the American Dental Association, as well as several professional organizations in his field.