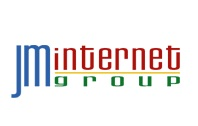 Come one, come all, y'all!
Houston, TX (PRWEB) August 28, 2014
The JM Internet Group, the leader in online SEO training, is proud to announce that Jason McDonald will be conducting an intensive SEO training course for photographers in Houston, Texas, on August 19, 2014, and Austin, Texas, on August 20, 2014. Both sessions will focus on the special SEO needs of photographers, but both are open to the general public at reasonable rates.
"SEO, of course, is the art and science of getting a company to the top of Google and Bing," explained Jason McDonald, director of the JM Internet Group. "Photographers have special needs with respect to local SEO and image optimization, and for many photographers Google and Bing have become primary sources of new business. These workshops in Texas will be 'SEO Crash Courses' in Houston and Austin for photographers."
For more information please visit – http://www.jm-seo.org/2014/08/houston-and-austin-seo-training/.
SEO Training in Houston: Workshop Agenda
The workshop is divided into three separate sessions. Session #1 will explain the basics of search engine optimization, with a keen eye to the special needs of photographers. Session #2 will focus on local SEO – an issue of importance to both photographers and any local business in Houston or Austin, Texas. Session #2 will also explain Yelp optimization issues. Session #3 will focus on image optimization, namely how to get images to appear in Google searches and how to use those images for not only SEO but as a tool to attract new business. Though focused on the needs of photographers, any Texas business that has an interest in SEO will benefit from these sessions.
About JM Internet Group
The JM Internet Group provides SEO, Social Media Marketing, and Google AdWords training and courses for busy marketers and businesspeople. Online search engine optimization training helps explain keywords, page tags, link building strategies and other techniques needed to climb to the top of search engine rankings for Google, Yahoo, and Bing. The teaching methodology is hands on, with live examples and discussions, taught from the convenience of each student's computer.
Contact:
JM Internet Group, Media Relations
Web. http://www.jm-seo.org/
Email. jm.internetgroup(at)gmail(dot)com
Tel. +1-510-713-2150