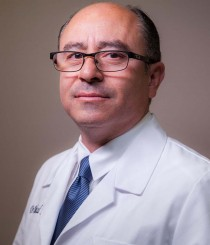 Houston, TX (PRWEB) August 23, 2016
Dr. Behzad Nazari, dentist in Houston, announces that his office, Antoine Dental, is offering a variety of financing options for orthodontic treatments. Financing allows more patients to receive the lifelong benefits of braces, which include increased oral comfort, improved oral health, and a better-looking smile. The financing options currently available at Antoine Dental include CareCredit, Lending Club Patient Solutions, and the Antoine Dental Preferred Program. These solutions ease the cost of orthodontic treatment by offering payment plans of varying length, no interest options and, in the case of the preferred program, discounted treatment fees.
CareCredit offers patients a standard 12-month payment plan that does not require a down payment. Depending on financial qualifications, patients may also be able to receive CareCredit payment plans of other lengths. Lending Club Patient Solutions lets patients pay over the course of up to twenty-four months. Through this option, financing can be used for treatments ranging in cost from $499 to $40,000. Finally, the Antoine Dental Preferred Program, which costs $25 per year per person, offers payment plan options, as well as discounts on a variety of procedures.
Orthodontic treatments available at Antoine Dental Center include metal braces and several other options. Incognito braces, a type of lingual braces, features gold-plated brackets attached behind the teeth. Invisalign offers clear removable plastic aligners and reduced treatment time. Self-ligating ceramic braces used in the Damon system cause less pain after tightening, straighten teeth more quickly, and offer improved discretion. Patients can also receive TADS, a system that uses temporary implants for efficient correction of challenging bite irregularities, and Propel Orthodontics, which can dramatically reduce orthodontic treatment time. Cosmetic treatments, restorations, tooth replacements, and more are also available at Antoine Dental.
About Dr. Behzad Nazari, Expert in Invisalign Houston
Houston dentist, Dr. Nazari, originally worked as registered pharmacist following his graduation from Texas Southern University in 1991. After graduating from the University of Texas at Houston Dental Branch in 1998, Dr. Nazari founded Antoine Dental in order to offer patients a full range of dental treatments in one location. A reputable member of several dental organizations, Dr. Nazari has completed more than 1,500 hours of continuing education courses in orthodontics and other specialties. Today, Dr. Nazari continues to offer patients the latest dental techniques and technology to support their oral health and appearance.