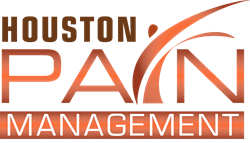 Houston, Texas (PRWEB) January 06, 2014
Houston Pain Management, a leading pain management clinic in Houston Texas, is now offering over ten effective treatments for sciatica and back pain. The options entail both medical and interventional pain management, providing over 90% effectiveness for pain relief and surgery avoidance. Call (832) 699-0676 for scheduling.
Back pain affects nine out of ten individuals at some point, and for an unfortunate percentage, turns chronic. Sciatica leads to significant leg pain, numbness and at times weakness. In order to avoid surgery and keep patients functional, it is vital to achieve pain relief. This can get patients back to work, playing with the kids and participating in recreational activities.
The Houston pain management doctors at the clinic offer both medical and interventional pain management options. This may include oral or topical medications such as NSAIDS, opiates, neuropathic medications and muscle relaxers. The medications may provide pain relief and stop the burning, searing sciatica pain.
Interventional treatments for sciatica and back pain may include epidural injections, facet or medial branch blocks or radiofrequency ablation. These treatments may provide months to over a year of pain relief consistently, and then be repeated if necessary.
Houston Pain Management accepts most insurances along with Workers Compensation, Personal Injury Liens, PPO's and self pay. The clinic location is centrally located and treatment is offered by Board Certified doctors.
For scheduling, call (832) 699-0676 for pain management Houston trusts.