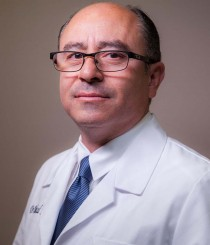 Houston, TX (PRWEB) September 22, 2016
Houston dentist, Dr. Nazari, announces that his dental office, Antoine Dental Center, is now offering a full selection of Invisalign treatment options. The availability of Invisalign Full, Invisalign Teen, and Invisalign Express ensures that more patients can get the orthodontic improvements they need through the popular Invisalign system. Whereas Invisalign Full, the original treatment, addresses the needs of most adults and some older teens, Invisalign Teen is designed for teenagers, and Express for adults with minor treatment requirements.
The Invisalign benefits that helped make the treatment so popular are similar across all of the three options. Virtual invisibility offers discretion, and is one of these benefits alongside comfortable aligners, easier oral hygiene practice, and faster results. Invisalign Full can correct the majority of common bite irregularities that metal braces can with only a few exceptions, such as vertical misalignment of teeth. Invisalign Teen has similar effectiveness, but it comes with compliance indicators and extra aligners to make the treatment compatible with busy teen lifestyles. The Invisalign Express treatment is for correcting very minor issues, such as in cases of orthodontic relapse, and works in just three to nine months, depending on the individual.
A full line of other orthodontic treatments is also available at Antoine Dental Center. Orthodontic options at the office include Incognito braces, a type of lingual braces, as well as self-ligating braces. TADS and Propel Orthodontics, a special technique that offers speedy results are also available. The office also provides cosmetic dentistry, such as teeth whitening and veneers, preventive care, such as cleanings and fluoride, and tooth replacements, including dental implants, dental bridges, and dentures. Other options include tooth decay treatment, root canal therapy, and emergency dentistry.
Dr. Nazari has been treating area patients at Antoine Dental Center for fifteen years. Originally a Registered Pharmacist who graduated from Texas Southern University in 1991 before becoming entering the world of dentistry, Dr. Nazari earned his DDS at the University of Texas at Houston Dental Branch in 1998. More than 1,800 hours of continuing education since graduation, including at the well-known Kois Center in Seattle, has helped Dr. Nazari continue to offer his patients the latest techniques in several specialties.