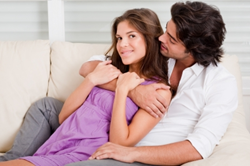 Investors as well as average adults can experience financing issues when going through the process of buying a home, and we're showcasing different purchase options
Houston, TX (PRWEB) February 15, 2015
The process of purchasing a home that will be used for rental purposes or for long-term living usually involves some type of financing. The JWB Group has now posted its how to buy a house with bad credit guide to offer different alternatives to adults at http://www.jwbrealestatecapital.com/can-i-buy-a-house-with-bad-credit.
Credit issues and bankruptcy can affect a person's credit score that is used by most lenders to make financial decisions in the U.S. Some men and women no longer qualify for external financing and must come up with the cash to purchase a home through saving or borrowing funds. The JWB guide explores new routes of owning homes without bank financing.
"Investors as well as average adults can experience financing issues when going through the process of buying a home, and we're showcasing different purchase options," said one JWB Group rep.
While there are now some government programs to help credit-challenged real estate buyers, many programs continue to have credit score requirements. A person who has less than a 640 credit score could experience delays or denials when seeking lender financing, according to the JWB published guide.
"It is possible to secure financing for a single family house or rental home without worrying about credit scores or reports," said the rep.
Since planning for each new tax year is important to most adults, the JWB company is presenting other methods of reducing taxation on homeownership on the page at http://www.jwbrealestatecapital.com/what-is-a-1031-exchange online. This content will now be curated throughout the year to present additional tips to homeowners.
About JWBRealEstateCapital.com
The JWBRealEstateCapital.com company promotes easy investing strategies to adults who are ready to purchase investment real estate in the United States. The company has a full-service team in place to provide management and rent collection services. The JWBRealEstateCapital.com company adjusts its platform for investing clients annually in order to continue earning higher returns.