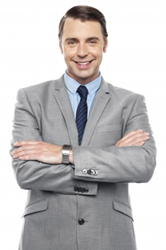 There are misconceptions in the housing industry that older adults do not benefit from short or long-term real estate holdings
Los Angeles, CA (PRWEB) March 12, 2015
Age is one of the factors that some adults believe is a restriction when undertaking certain financial investments, according to the JWB company online. A new post that helps investors explore age appropriate investments and find the answer to the question how old is too old to invest is now offered at http://www.jwbrealestatecapital.com/am-i-too-old-to-start-real-estate-investing.
Adults who are within a decade of retirement can often search for shorter term income building solutions to meet financial goals. One of the topics explored at the JWB website is the different types of immediate investments that now produce financial returns that exceed national averages in the U.S.
"There are misconceptions in the housing industry that older adults do not benefit from short or long-term real estate holdings," said one JWB company source.
The age appropriate investing strategies that are explored and presented on the web by the JWB company take into account the various attitudes and education of adults. Broad range investing topics like turnkey real estate is explained as well as IRA money management through self-directed or managed accounts.
"Being too old to invest is one of the thoughts that some adults have when exploring options to secure financial freedom," the source included.
One of the options that investors now have nationally is to buy homes in package deals that include foreclosures or distressed houses. The JWB company is now presenting its bulk REO property guide to ensure adults understand this alternative investment approach at http://www.jwbrealestatecapital.com/what-are-bulk-reo-properties.
About JWBRealEstateCapital.com
The JWBRealEstateCapital.com company uses rental homes as a primary investment product for adults seeking better investment income strategies in the U.S. The company has refined its approach to profit building to present better ROI averages for its clients. The JWBRealEstateCapital.com company offers investment products for all budgets and types of investors who are seeking a better financial future.