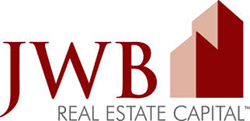 There are key tips included in our guides that are presented to help beginners or investors who are experienced to buy investment property without complications
Houston, TX (PRWEB) September 03, 2014
New investors can have difficulty when researching the best homes to buy for use as an investment in many U.S. markets. The JWB Real Estate Capital company has released its new guide for men and women to learn how to analyze rental property before a sale takes place at http://www.jwbrealestatecapital.com/how-to-analyze-investment-property-listings-before-you-buy.
Open access is provided to this guide to assist investing clients with making the right decisions when it comes to long-term real estate investments. The guide that is now posted for review on the JWB website is one of many launched this year that is free of charge to review for learning investing information.
"There are key tips included in our guides that are presented to help beginners or investors who are experienced to buy investment property without complications," said a JWB Real Estate Capital company source.
The JWB company has earned its position in the housing market by creating turnkey rental homes that are now located in income earning areas of the city of Jacksonville, Florida. There are now hundreds of homes that are under the daily control of JWB, and the company homepage can be used as an investment starting point.
"Adults buy and sell property in many locations in the U.S., and our guides are centered around our available homes for sale in the state of Florida," said the source.
The JWB Real Estate Capital company is now giving away a starter guide to owning investment property in the U.S. through its homepage. This guide is available to download after input of an e-mail address is entered into the stylized information box now located on the website front page.
About JWBRealEstateCapital.com
The JWBRealEstateCapital.com company offers access to its investing programs through its connected web portal online. The company is fully staffed to provide a range of property details to investors across the country. The JWBRealEstateCapital.com company manages more than 100 homes in the state of Florida and continuously provides more investing opportunities for passive income investors each year from its Jacksonville, FL headquarters.