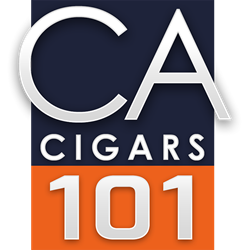 It's possibly the most effortless thing you have to do with a cigar besides puffing.
Easton, PA (PRWEB) August 08, 2013
The all-new Cigar Advisor Magazine is an online cigar magazine that brings a fresh, irreverent, and down-to-earth perspective on all things cigars to thousands of smokers. In addition to educational cigar content and behind-the-scenes cigar industry articles from some of the business's top names, Cigar Advisor delivers an array of content about a variety of topics of interest to people who enjoy the cigar lifestyle. The magazine also features cigar reviews and ratings submitted by real smokers. Cigar Advisor has just published a new installment to their informational Cigars 101 series on how to ash a cigar properly.
"It's inevitable. You're relaxing, enjoying the flavor and aroma of your cigar and suddenly the time comes to 'ash' your cigar; it's possibly the most effortless thing you have to do with a cigar besides puffing." This is according to Cigar Advisor Executive Editor Gary Korb, who has authored the latest Cigars 101 addition, "How to Ash Your Cigar." Though it might seem like a simple action, he notes there are specific tips and techniques important to the act that involve shaping the ash, as well as knowing when to ash.
Gary advises on his sign of an "ideal" ash: "When you tap it into the ashtray what remains is a 'cherry' (ball-like) or a cone-shaped ash (bullet-like)." He adds, it's important to note that "there's no right or wrong way to ash your cigars - but there are a couple of ways to 'tune' your cigar ash so that it remains intact while retaining that appealing shape." His article then describes a number of techniques, and includes common attributes of cigar ashes: "Cigar ashes vary in color, texture and firmness. The colors can range from a variety of grays, to marble-like patterns, whereas texture can range from silky smooth, to very rough and jagged. Moreover, a firm ash is preferable to a flaky ash."
As for his advice on when to ash the cigar, Gary writes, "Some cigar smokers let the firmest ash go as long as possible before tapping it – but a lot of the time, it falls off under its own weight."
About Cigar Advisor Magazine
Cigar Advisor magazine is a digital publication created for real cigar enthusiasts who love tobacco and live the lifestyle. Cigar smokers are passionate about almost everything they do - whether it's the drinks they savor, the food they devour, the cars and motorcycles they dream of, the sports they're fanatical about or the women they love, Cigar Advisor shares those passions with a razor-sharp edge, soaking up each day and experience as if it were our last. Find that passion and more on display at CigarAdvisor.com.