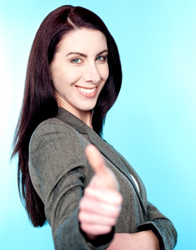 Investors can read about our approach to personal income building through our free guide as well as advanced topics that are located in our blog
San Jose, CA (PRWEB) January 19, 2015
Learning to become a successful investor used to require long-term commitments to in-person classes or expensive seminars in around the U.S. The JWB group, a FL investment company, is now teaching how to become an investor in real estate through its turnkey guide now available on its homepage when clicking "get started" at http://jwbrealestatecapital.com.
The investment solutions that are available for beginners to learn this year includes brief overviews of the turnkey industry. While the JWB company now provides new construction homes, the company created its entry-level program to entice adults who cannot afford the purchase of a brand new property for use as a rental house.
"Investors can read about our approach to personal income building through our free guide as well as advanced topics that are located in our blog," said one JWB Real Estate Capital source.
The investor content that can be streamed, reviewed or downloaded from the JWB company has been created in part by company staff. New groups of professionals now contribute to the creation of content that is now shared daily through the company blog, in PDF format guides and YouTube streamed content for investing beginners.
"Accessing our homepage provides the start that some investors need to become more familiar with how we build wealth for clients in 13 countries annually," said the source.
The JWB Real Estate Capital website is now showcasing an investor's overview of IRA home buying tips this year. The page at http://www.jwbrealestatecapital.com/financing-rental-properties-with-an-ira has been created to introduce how homes can be purchased tax-free using retirement account dollars.
About JWBRealEstateCapital.com
The JWBRealEstateCapital.com company is one investment company that has expanded programs and opportunities for beginners this year. The company has brought in a new group of professionals to manage the day-to-day phone calls that are routed to the company call center. The JWBRealEstateCapital.com company owns hundreds of homes that are used by investment clients to earn positive returns across the United States.