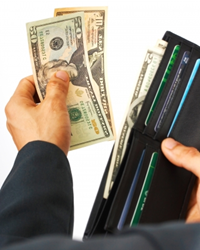 While there is more than one option to purchase an investment home, there are key things that a person must know before cash changes hands
Los Angeles, CA (PRWEB) February 26, 2015
Every year in the United States, more working adults make decisions to purchase real estate to tap into the income available in the rental market. The JWB company is now explaining how to buy an investment property in 2015 courtesy of its new content posted for investing clients at http://www.jwbrealestatecapital.com/how-to-buy-an-investment-property.
Because the housing industry has changed in the past two years, the process of obtaining a home can be different in some markets. The JWB content now posted is written entirely for someone who has no experience in buying a rental property. A list of tips as well as links to top sources to valuate homes for sale is now included for review.
"While there is more than one option to purchase an investment home, there are key things that a person must know before cash changes hands," said a JWB Group source.
One of the content strategies that the JWB company has developed this year is the dual publishing of web and portable guides. Since some people prefer to immediately download a training guide, PDF documents now appear on the homepage for immediate investor access. The textual content now posted is meant for sharing on mobile devices.
"We've built our company up to a level where hundreds of investors now profit from our strategies each year, and we're reaching out to beginners who want the same opportunities," said the source.
The JWB Group expanded its retirement account programs in 2015 to include acceptance of several 401k account types. A new page at http://www.jwbrealestatecapital.com/should-i-invest-in-real-estate-or-401k now posted explores the advantages of real estate versus a typical 401k for income building this year.
About JWB Real Estate Capital
The JWB Real Estate Capital company helps investors to grow personal wealth portfolios in the housing industry annually. The company publishes average ROI each quarter of the year to help new investors plan real estate ventures. The JWB Real Estate Capital company now posts new information guides and lists on its website weekly to showcase different methods of earning rental income in the USA.