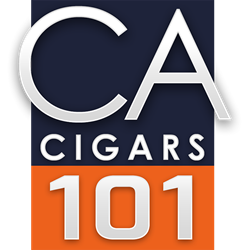 I've received a number of emails from cigar smokers asking how to charge their humidifier, I felt it was worthy of a post.
Easton, PA (PRWEB) January 25, 2014
The all-new Cigar Advisor Magazine is an online cigar magazine that brings a fresh, irreverent, and down-to-earth perspective on all things cigars to thousands of smokers. In addition to educational cigar content and behind-the-scenes cigar industry articles from some of the business's top names, Cigar Advisor delivers an array of content about a variety of topics of interest to people who enjoy the cigar lifestyle. The magazine also features cigar reviews and ratings submitted by real smokers, and much more. Cigar Advisor Magazine has just released a new article written by Cigar Advisor Magazine's own Gary Korb entitled "How To Charge A Cigar Humidifier."
Does your humidifier get a charge out of you? Cigar Advisor Magazine has posted a new article in its Cigars 101 section. Entitled "How to Charge Your Cigar Humidifier," CigarAdvisor.com magazine Executive Editor, Gary Korb, describes how to perform this simple procedure, which may be more useful for those who are new to cigar smoking.
"I've received a number of emails from cigar smokers asking how to charge their humidifier, I felt it was worthy of a post," writes Korb.
The author suggests that before you charge it, you identify what type of humidifier it is: green foam or crystal beads. New humidor owners should also check as to whether the humidifier that came with the humidor is the proper size.
"Some humidors include humidifiers that are not adequate for humidifying the capacity of cigars the humidor is designed to hold," adds Korb. "For example, if you purchased a 100 ct. humidor, the humidifier may only be able to handle 50 cigars." For such cases, Korb offers several solutions.
He also emphasizes the use of 50/50 polyglycol charging solution and distilled water over tap or spring water when charging a humidifier. For green foam-based humidifiers, Korb recommends a mix of 50/50 charging solution and distilled water.
"This will ensure the foam gets enough polyglycol to prevent mold and keep a steady humidity level, without clogging the pores, which can happen over time if 50/50 is used exclusively," writes Korb.
To learn about charging crystal-based humidifiers and more, visit CigarAdvisor.com.
About Cigar Advisor Magazine
Cigar Advisor magazine is a digital publication created for real cigar enthusiasts who love tobacco and live the lifestyle. Cigar smokers are passionate about almost everything they do - whether it's the drinks they savor, the food they devour, the cars and motorcycles they dream of, the sports they're fanatical about or the women they love, Cigar Advisor shares those passions with a razor-sharp edge, soaking up each day and experience as if it were our last. Find that passion and more on display at CigarAdvisor.com.