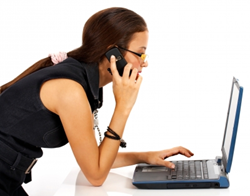 Fraud is one of the issues that a property owner must deal with when it comes to selecting a general contractor, and our guide provides helpful tips and strategies to integrate
Los Angeles, CA (PRWEB) March 01, 2015
Owners of rental homes in the U.S. who are planning Spring repairs this year will now benefit from a new source of information posted on the JWB company website. A how to choose a contractor guide is now posted to help explain the correct way to analyze and select the right workers at http://www.jwbrealestatecapital.com/how-to-choose-a-contractor.
While legislation can differ in most states, licensure is typically required for a general contractor before performing interior or exterior work. The JWB content that is being supplied to property owners can help a person make a better decision when selecting a contractor to perform much needed home upgrades or repairs in 2015.
"Fraud is one of the issues that a property owner must deal with when it comes to selecting a general contractor, and our guide provides helpful tips and strategies to integrate," said one JWB Real Estate Capital source.
An overview of the three most common contracting professionals available in the United States are showcased in the guide. Because rates charged by each professional can differ, no precise dollar amount is explained in the guide to allow room for negotiations for rental home owners who will hire a professional worker during the course of the year.
"No two general contractors will offer the same level of pricing for work performed, and this can make the selection process more complicated for homeowners," said the source.
The JWB company has written new content that could be helpful to a beginner when getting into the rental real estate business. The page now available at http://www.jwbrealestatecapital.com/how-to-buy-an-investment-property provides a complete primer about how to purchase investment property using tested strategies nationwide.
About JWBRealEstateCapital.com
The JWBRealEstateCapital.com company offers investors nationally programs to improve personal wealth through the real estate industry each year. The company purchases, builds and sells cash flow properties that are accessible to investors. The JWBRealEstateCapital.com company has improved its revenue strategies for this year and is now building up to 15 percent returns for its client base.