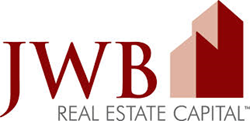 The investor guide that we've published on our website can be used as a starting point by any new or experienced investor seeking money from third party sources
Los Angeles, CA (PRWEB) September 04, 2014
The up and down pricing that is often found in the real estate market can make it a challenge for the average investors to gather the funds to complete a property purchase, according to new industry studies. The JWB Real Estate Capital company has launched its how to find real estate investors guide for review at http://www.jwbrealestatecapital.com/how-to-get-investors-to-help-you-buy-investment-properties.
This open guide can be useful to someone who does not have the direct funds to complete the purchase of a home that will be used as a passive income stream. The different ways to obtain hard money that are explored in the guide can help someone who wants to avoid a standard mortgage or other complicated lending scenarios.
"The investor guide that we've published on our website can be used as a starting point by any new or experienced investor seeking money from third party sources," said one JWB source.
The rental industry in states like Texas, California and Florida has increased as more millennial renters have entered the market. Growth in the industry is regularly reported by companies like RealtyTrac and investors often use this information to make buying decisions in key markets.
"The guide we've introduced is one of many open source publications that are geared toward beginning investors who are unsure of how to grow an investment business," said the source.
The JWB Real Estate Capital website now features more publications and tools that are available from its homepage this year. A complimentary guide to turnkey property cash flow that is in PDF form can be downloaded using the one-click request tool that now appears on the front page of the company website for new investors.
About JWBRealEstateCapital.com
The JWBRealEstateCapital.com company is a turnkey rental homes company that purchases, renovates and sells homes to investors across the country. The recent expansion into a new office in the city of Jacksonville has created a new real estate team to help investing clients. The JWBRealEstateCapital.com company has been featured in popular publications in the United States for its efforts in the housing industry to help investors earn passive income.