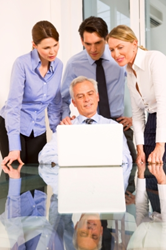 We're now assisted by several partners to help coordinate the sale of an investment property using only IRA funds for the purchase price or down payment
Tampa, FL (PRWEB) February 04, 2015
Adults who have opened one or more IRA accounts for use in increasing personal wealth can now benefit from new content offered by the JWB Group online. Learning how to invest money in IRA accounts for later use in real estate is now presented on the web at http://www.jwbrealestatecapital.com/financing-rental-properties-with-an-ira.
A person who is currently using mutual funds or other types of investing strategies to grow a portfolio can now learn how to balance an IRA account to earn passive income in the rental market in the U.S. JWB has opened a direct investing program for 2015 that makes it possible to diversify retirement account cash.
"We're now assisted by several partners to help coordinate the sale of an investment property using only IRA funds for the purchase price or down payment," said a JWBRealEstateCapital.com rep.
The solutions that have been incorporated by the JWB company this year include additional ways to generate returns on investments. The company is now introducing real estate investment trusts (REITs) and other low-risk investment products to beginners who are not ready to commit to a full rental home purchase.
"There are numerous ways to diversify or rebalance a retirement account, and we're now explaining these ways to all clients," said the rep.
For more experienced investors in the U.S. who take interest in the rental market, the JWB company is now delivering content at http://www.jwbrealestatecapital.com/guide-to-buying-affordable-rental-property to showcase its available homes for sale in various Florida neighborhoods on the web.
About JWB Real Estate Capital
The JWB Real Estate Capital company provides a focused approach to average investors in the U.S. and Canada to build sizable portfolios each year. The company generates returns as high as 14% for its clients based on its investing platforms. The JWB Real Estate Capital company continuously adds new properties for use by investors to earn passive income through a managed approach in the U.S. housing market.