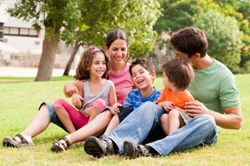 We're one of the only companies in the U.S. actively promoting free information to help investors get started using retirement funds to finance the purchase of rental real estate
Miami, FL (PRWEB) January 21, 2015
One of the most common accounts used for retirement planning in the U.S. is the 401K account, and the JWB Group is now promoting new information for account holders this year. A video explaining how to invest using 401K accounts is now viewable from the homepage at http://www.jwbrealestatecapital.com/financing-rental-properties-with-an-ira to offer new content to investors.
The in-depth video provides how the JWB company can accept investments in the housing industry through a traditional 401K or solo 401K account this year. A third party company is now providing the non-recourse loan types that are needed for a retirement account holder to legally buy real estate for sale through JWB.
"We're one of the only companies in the U.S. actively promoting free information to help investors get started using retirement funds to finance the purchase of rental real estate," said one JWB Group rep.
The video content presented does provide a general overview of how to buy homes and accomplish additional housing industry investments. The options for REIT, 1031 exchanges and second home buying strategies are also discussed. Visitors to the JWB website this year can also access the beginner guide to turnkey homes offered as a complimentary download.
"Each page of our website provides links to our content guides that can be used as a starting point when learning about alternative ways to invest in rental homes," said the rep.
The JWB Group posted its Jacksonville facts video at http://www.jwbrealestatecapital.com/jacksonville-real-estate-market-2-new-facts to help kick off the New Year with fresh statistics for investors. The company blog will continue to provide new content on a weekly basis through the remainder of the year.
About JWB Real Estate Capital
The JWB Real Estate Capital company is one main source of turnkey investing industry information that is supplied daily to investors on the Internet. The company created its entry-level home buying programs in 2005. The JWB Real Estate Capital company continues to build and acquire houses to use inside of its rental network in the North Florida area for use as income generating properties for clients.