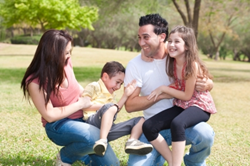 The market for investors is risky in stocks, ETF and other securities although real estate gains increase each year in the market that we specialize in for our clients
Tampa, FL (PRWEB) July 12, 2014
Men and women who are building income streams for retirement often have questions about the real estate market. The JWB Real Estate Capital company is now offering website visitors ways to learn how to invest retirement dollars in the housing market through its free training supplied at jwbrealestatecapital.com.
Retirees who are exploring the best options to use income wisely this year are likely to benefit from the new source of training available. An in-depth source of content is now provided in video and quick start formats without cost to investors who are seeking retirement planning options this year.
"The market for investors is risky in stocks, ETF and other securities although real estate gains increase each year in the market that we specialize in for our clients," said a JWB Real Estate Capital company rep.
The risks for investment are minimized through the JWB company due partly to the unique turnkey approach that is taken for long-term wealth improvements. The single family homes that are used for investment properties already have paying tenants inside of the property who are under an extended lease agreement.
"Investment property for sale does not mean that a person will profit from these properties and our approach has simplified monthly income building for all new landlords," said the rep.
The JWB Real Estate Capital website has been improved this month with faster access to written and audiovisual content. A visitor to the website can easily access the blog, video training and other guides that are freely viewable 24/7 from any device capable of connecting the company homepage online.
About JWBRealEstateCapital.com
The JWBRealEstateCapital.com company creates ways to build wealth for investing clients on a national level each year. The company has recently invested money into building a supply of investment homes that are positioned to earn income for clients nationally. The JWBRealEstateCapital.com company has continued its performance in the housing market by adjusting to market fluctuations and hiring the top account managers available to coordinate investing client services provided.