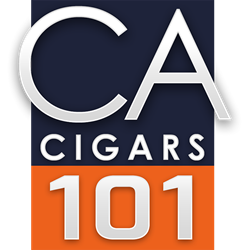 The double jet torch is perhaps the most versatile lighter since it provides plenty of flame to easily light cigars ranging from a 32 to a 50-ring.
Easton, PA (PRWEB) September 20, 2013
The all-new Cigar Advisor is an online cigar magazine that brings a fresh, irreverent, and down-to-earth perspective on all things cigars to thousands of smokers. In addition to educational cigar content and behind-the-scenes cigar industry articles from some of the business's top names, Cigar Advisor delivers an array of content about a variety of topics of interest to people who enjoy the cigar lifestyle. The magazine also features cigar reviews and ratings submitted by real smokers. Cigar Advisor has just published a new piece to their Cigars 101 instructional series, called "Multi-jet Flames: When to Use Them and Why."
Gary Korb, Cigar Advisor Executive Editor, says "one question I get a lot is, 'should I use the same torch flame lighter for lighting all of my cigars?'" His answer is "not necessarily - though there are no set rules for what lighter to use, having a few multi-jet torch lighters to accommodate the variety of cigars in your humidor is a plus." It's his opinion that it helps to have a variety of lighters from single to triple torch and beyond to accommodate just about any cigar in a collection. According to Gary, cigars with rings from 32 to 50 will light well with a good dual jet model. "However, for the extra-wide cigars that have come out during the past few years, you may want to consider using a four or five jet torch lighter," he notes.
As a whole, it's been noted that most cigar smokers tend to prefer the torch flame variety. Torch flame lighters vary from one jet to as many as five jets. A loose guide, writes Gary, is matching the size of the lighter to the size of the cigar.
"The double jet torch is perhaps the most versatile lighter since it provides plenty of flame to easily light cigars ranging from a 32 to a 50-ring. It can also be effective on larger ring cigars, but once you get into the 54 to 60-ring cigars a triple jet may be more in order." During the past year, a number of manufacturers have produced cigars that go well beyond 60 ring, while 70- and 80-ring cigars from other brands are already on the way. If that's a smoker's cigar of choice, Gary says it might be time to up the "firepower": "for cigars in the 60 to 64 ring sizes, a four jet torch is ideal, but beyond that you may want to go as high as a five jet lighter."
About Cigar Advisor Magazine
Cigar Advisor magazine is a digital publication created for real cigar enthusiasts who love tobacco and live the lifestyle. Cigar smokers are passionate about almost everything they do - whether it's the drinks they savor, the food they devour, the cars and motorcycles they dream of, the sports they're fanatical about or the women they love, Cigar Advisor shares those passions with a razor-sharp edge, soaking up each day and experience as if it were our last. Find that passion and more on display at CigarAdvisor.com.