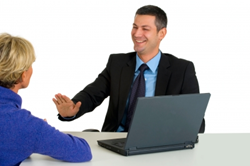 Paying off a mortgage early for a homeowner or rental property owner can be one of the ways to save more money for retirement years
New York, NY (PRWEB) February 27, 2015
Mortgage debt is one of the most common types of debt for the average adult in the United States. The JWB company is now helping rental home owners learn how to payoff a mortgage early through its new list posted on the web at http://www.jwbrealestatecapital.com/how-to-payoff-rental-mortgages-early.
The strategies that are now promoted in the early payoff list offered to rental home owners this year includes a variety of easy methods that can be integrated into nearly any budget. Because mortgages can have higher rates of interest on an investment property, adults who are seeking ways to reduce this debt could find the posted content helpful.
"Paying off a mortgage early for a homeowner or rental property owner can be one of the ways to save more money for retirement years," said one JWB company rep.
The JWB company has expanded its acceptance of non-cash investment property purchases for this year. A revised 401K and Roth IRA program has been integrated to help more adults own their first passive rental home. This program and others in place can now be reviewed on the company homepage.
"Our company has experience helping average people own rental real estate, and our posted guides provide good tips for professionals," said the rep.
Adults can now review the retirement investment types and tips that have been presented by the JWB company on the web. The page at http://www.jwbrealestatecapital.com/paths-to-a-comfortable-retirement-with-real-estate now explains some of the most comfortable retirement tips for men and women this year.
About JWB Real Estate Capital
The JWB Real Estate Capital company has created turnkey investing programs for adults of all income levels in the U.S. The company now builds income through rentals for a large list of clients in 11 countries. The JWB Real Estate Capital company is now posted content to its website to provide mobile users a way to review and explore investing tips on the web.