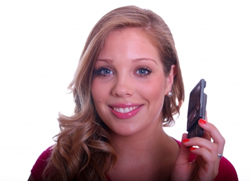 Some investors rely on REIT or other types of accounts to build income at a slower rate over time although we've found new methods that build income faster for investors
New York, NY (PRWEB) January 31, 2015
Investors who are using a 401K or IRA account to build wealth in a mutual fund program can now learn how to rebalance a real estate portfolio using these accounts at the JWB website. A new strategy for using these accounts is now provided at http://www.jwbrealestatecapital.com/what-is-a-1031-exchange. Investors can now learn how to transform their retirement account using a 1031 through the JWB company.
Most adults who add funds monthly or annual to IRA accounts can often spread out funds that are placed in ETF and similar types of securities to increase account cash flow. The rebalancing that is now part of the JWB company programs offers new insight into how to diversify funds that already exist in an account in the housing market.
"Some investors rely on REIT or other types of accounts to build income at a slower rate over time although we've found new methods that build income faster for investors," said one JWB company source.
The retirement accounts like IRA or Roth IRA that are now common for adults to use as investment portfolio building in the U.S. can be spread out into different holdings in the housing industry. The JWB company also provides overviews of how some clients are using one or two turnkey properties to improve financial growth.
"We're now managing the investments of clients in 13 countries, and plan to increase our global brand in the coming years through IRA diversification," said the source.
The JWB company has posted new content that details how to get the best price possible when shopping for real estate used as passive income. The page at http://www.jwbrealestatecapital.com/how-to-save-money-buying-rental-homes offers the solutions that are in place for any investment client in 2015.
About JWB Real Estate Capital
The JWB Real Estate Capital company engages investors in different programs to offer higher market returns compared with stocks each year. The company has increased its entire staff to provide even more services to investors. The JWB Real Estate Capital company is now adding daily content to its blog and mobile content areas of its website to help adults become educated about housing industry income streams.