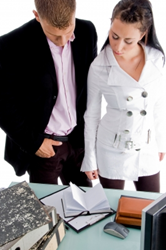 Our expansion into the housing market on a national level now gives adults plenty of opportunity to own a managed investment home without relying on stocks to build income
Midland, TX (PRWEB) January 26, 2015
Saving cash to build for a better retirement is one of the strategies that some Americans undertake each year. The JWB company has released new information to help adults make better decisions about retirement information. A new How to Save for Retirement guide is accessible in video form at http://www.jwbrealestatecapital.com/financing-rental-properties-with-an-ira.
The new content is structured to showcase the positive returns in the real estate industry and specifically the rental market. The JWB company is one of the most respected investment management groups in the U.S. and has its programs reviewed in the Wall Street Journal and other newspapers. The new guide information available is specific to investor plans in 2015.
"Our expansion into the housing market on a national level now gives adults plenty of opportunity to own a managed investment home without relying on stocks to build income," said one JWB Real Estate Capital source.
Because of the structured investment platform at the JWB Group, nearly any adult who is making retirement plans can benefit from the company organized programs. Investors who do not have cash to fund investments can now tap into retirement funds in qualified accounts to own investment property across the country.
"We choose to manage investment in areas of the U.S. where rental income is higher in order to provide better results to our clients," the source said.
The JWB company website is now helping to showcase even more content for investing beginners in the New Year. A clear overview of how income is built using rental homes is now supplied in the video available to review at http://www.jwbrealestatecapital.com/tax-free-fl-real-estate-investments.
About JWBRealEstateCapital.com
The JWBRealEstateCapital.com company is providing a direct method of investing to average Americans who have a dream of owning real estate. The company has launched multiple housing industry platforms that have simplified the investment process. The JWBRealEstateCapital.com company has a trained team of experts who answer all calls and provide web-based information to national investors daily.