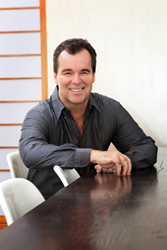 Seller finance is all about flexibility. And it is in the flexibility of the terms that creates affordability.
(PRWEB) April 06, 2014
Although more commonly known as a psychic, Elisabeth Jensen also contributes to News Real Estate where she gives advice to homebuyers and sellers. And in her recent article, she provided reasons as to why properties don't sell. She claimed that the sale of a property can be affected by the real estate agent hired, the quality of the house being sold and even the invisible energy and spirits surrounding the home.
Australian property coach Rick Otton, however, has a different take on why properties for sale don't sell quickly. And according to the 24-year veteran investor, sellers are unable to sell because they focus too much on the property.
"Based on over 20 years of experience, I've learned that the issue is never about the house. What people really want is the benefit of what the sale of the house can give them. And from the point of view of the buyer, it's the opportunity of home ownership that truly matters to them," reminded Mr. Otton.
"And in the current market where house prices are steadily rising, the biggest hindrance to this opportunity for many buyers – especially first homebuyers – is affordability. Not everyone can afford a 10-20% deposit or qualify for a new bank loan. And in many cases, young people who think they've saved enough for a deposit find out that the house they want has appreciated in value, thereby forcing them to save even more money. And this becomes an endless cycle," he added.
Mr. Otton then shared the concept behind the seller finance strategies he discusses in his limited edition Power Property Profits Pack.
"Seller finance is all about flexibility. And it is in the flexibility of the terms that creates affordability. For instance, in the traditional process, a buyer needs to take out a new bank loan and spend 10%-20% deposit. As mentioned previously, not everyone has the 10% right now – which makes the house 'unaffordable'. But in a flexible agreement, a seller can give the buyer an option to pay the 10% in increments. That way, the barrier to entry isn't as difficult for the buyer, which makes the house more appealing," said Mr. Otton.
"But this is just one example of a flexible agreement. There are so many options that a seller and a buyer can do in order to make the transaction much more convenient for both parties. And that's the beauty of seller finance terms. The goal is to make a house easy to buy. For as long as it's easy to buy, it becomes easy to sell. It's as simple as that," he added.
Learn more about seller finance strategies and how to invest in property without taking out a new bank loan or spending a large deposit by ordering Rick Otton's limited edition Power Property Profits Pack. Visit http://creativerealestate.com.au/freepack/ to claim your copy.
About Rick Otton
Australian property investment specialist, Rick Otton, has been developing, sharing and teaching his innovative real estate strategies for 23 years. As the founder and CEO of We Buy Houses, which operates in the US, UK, Australia and New Zealand he is known for introducing cutting-edge techniques that have enabled previously disenfranchised people to get out of the rental cycle and into their own homes.
His innovative low-risk, high-reward approach to Australian real estate investing has been featured in a variety of television programs and magazines, including Today Tonight, Hot Property and Australian Property Investor. His real estate book, published in 2012, ''How To Buy A House For A Dollar', voted by Money Magazine and Dymocks Book stores as one of the Top 10 Most Popular Finance Titles for 2013.
As well as conducting free seminars, workshops and conferences in the UK and Australia, Mr Otton releases a weekly podcast on iTunes, Creative Real Estate. In these he shares examples of real transactions, and you can listen to his students share their own experiences using his strategies.
Go to CreativeRealEstate.com.au to listen to Rick's free podcasts.