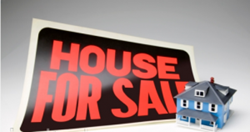 Time is a key issue when selling any home, and there are now programs in place through companies like Utopia IG to expedite the sale of real estate nationally
Phoenix, AZ (PRWEB) July 30, 2015
A home that is listed with a real estate company that does not sell within the traditional three-month listing can be harder to attract a buyer. The Real Estate Newswire company has posted its review of the Utopia Investment Group, LLC that is offering a "How to Sell Your Home After 90 Days on Market" service online at http://realestatenewswire.com/how-to-sell-home-after-90-days.
The process for selling that is explained in the new RENW review overviews how a property owner can find a buyer even if a home has surpassed the regular 90-day window on the market. The services supplied by the Utopia Investment Group, LLC were created to help individuals, landlords and investment property owners to sell their homes even if foreclosure or code violations have prevented a regular sale.
"Time is a key issue when selling any home, and there are now programs in place through companies like Utopia IG to expedite the sale of real estate nationally," said a reviewer at the RealEstateNewswire.com company.
The posted review explains some of the hardships that American homeowners can face when a house cannot be sold. From double payments to high costs for renovations, owners of homes can experience difficulties when homes go unsold through regular market listings.
"By using its own black book of cash buyers, the Utopia Investment Group, LLC company is able to provide an immediate cash offer to a homeowner through its available services," the reviewer included.
The Real Estate Newswire company has completed several reviews this month that showcase new solutions that are being supplied by new and existing agencies nationally. This content is now simpler to access when using an Apple, Android or Microsoft mobile device.
About RealEstateNewswire.com
The RealEstateNewswire.com company is one of the top sources for housing news and information in the U.S. and Canada. The company has redesigned its portal for property owners and investors to explore. The RealEstateNewswire.com company now features new support for iOS, Android and Microsoft smartphones to provide faster access to the company distributed information.