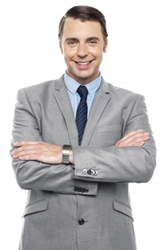 There is a specific set of procedures that must be completed when a home is purchased with a retirement account, and we're helping to explain this to adults
Houston, TX (PRWEB) January 27, 2015
IRA or individual retirement accounts are one strategy used by adults in the U.S. to slowly build wealth up to the age of 59. The JWB Group has opened its retirement account investing program and is teaching how to begin IRA investing to adults at http://www.jwbrealestatecapital.com/financing-rental-properties-with-an-ira.
A Roth IRA or traditional IRA are two of the types of accounts that can be used to fully or partially fund a real estate purchase nationally. The JWB company is now helping more adults to fund an investment home purchase through its now national offerings to adults in the U.S. and Canada.
"There is a specific set of procedures that must be completed when a home is purchased with a retirement account, and we're helping to explain this to adults," said one JWB source.
The account investing solutions that are currently offered for this year are not limited to a certain type of retirement account. Men and women who have cash to use or who require third party financing can still take part in the turnkey investing solutions that are open for this year.
"An investor who uses partial or full IRA or 401K funds can save on taxes on the total real estate purchase," said the source.
The JWB company is taking steps to reach more domestic users of mobile devices in 2015. A content portal at http://jwbrealestatecapital.com/m is now open to review and includes instant links to all company content that is posted on the homepage and blog areas.
About JWBRealEstateCapital.com
The JWB Real Estate Capital company provides a trained and experienced group of account managers who work with adult clients in the investing industry daily. The company supplies rental home purchase opportunities across the U.S. The JWB Real Estate Capital company has built a better website for 2015 that now includes special sections for mobile and tablet users.