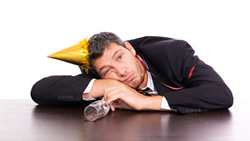 The article introduces to readers simple but unique techniques on how to prevent a hangover efficiently without using any kind of drugs or supplements.
Seattle, WA (PRWEB) February 24, 2014
The new "Tips On Preventing A Hangover" report on the site Vkool.com delivers to people useful tips on how to prevent a hangover naturally. This writing is divided into two main parts. In the first part of the report, people will discover main causes of a hangover, such as dehydration, gastrointestinal disturbances, low blood sugar levels, sleep disruption, and headache. In fact, drinking an alcoholic beverage that includes impurities or preservatives could give people a hangover, even if they only have one drink. Alcohol may react with the stomach lining, which could lead to nausea. Moreover, people get a hangover as the ethanol in the beverage causes increased urine production, leading to dehydration. Actually, dehydration causes fatigue, headaches, and dry mouth. In this writing, people will get to know some common signs and symptoms of a hangover, including accelerated heartbeat, bloodshot eyes, vomiting, dizziness, flatulence, and stomachache. Besides, significant alcohol consumption will also irritate drinkers' stomach and intestines. This may result in abdominal pain, diarrhea, and vomiting. Alcohol also interferes with normal sleep patterns, contributing to the tiredness people might feel from a hangover.
In the second part of the article, readers will explore some effective ways to prevent a hangover. The author encourages people to alternate drinking an alcoholic drink with a non-alcoholic drink as it will slow their alcoholic intake rate. By alternating with water, people also keep their body hydrated and dilute the alcohol in their system, decreasing irritation in their stomach and intestines. In addition, the writer advises readers that they should consume fatty foods before they drink because the fat will stick to the stomach lining longer and absorb more alcohol. For example, in several cultures, men will take a spoonful of olive oil prior to drinking in order to slow down the absorption process. In other words, the article also covers many other tips to avoid a hangover, which are eggs, coconut water, soup, fruit juice, green tea, and ginger. After the "Tips On Preventing A Hangover" was launched, a lot of people can prevent hangovers effectively and improve their physical health naturally.
Miu Le from the site Vkool.com says that: "The "Tips On Preventing A Hangover" writing is really useful and contains all necessary information on how to cure a hangover. Moreover, the tips introduced in this post are easy-to-apply for most readers."
For more detailed information from the whole "Tips On Preventing A Hangover" article, they should visit the website: http://vkool.com/how-to-prevent-a-hangover/.
______________
About the website: Vkool.com is the site built by Tony Nguyen. The site supplies people with a lot of helpful tips about many topics, such as health, entertainment, fitness, and lifestyle. People could send their ideas to Tony Nguyen on any topic via email.