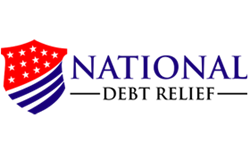 student loans have the ability to cause financial struggle and difficulties for graduates
Dallas, TX (PRWEB) October 30, 2014
National Debt Relief shared in a recent article published October 29, 2014 how consumers might be wrong to think that student loans are to blame for the slow rate in homeownership especially with the young market. The article titled "Study Shows: Student Loan Is Not The Main Reason For Delayed Homeownership" explains how the modest association between the two can also have a lot of factors that needs to be considered.
The article starts off by pointing out how student loans have the ability to cause financial struggle and difficulties for graduates as well as their families. Student loan repayment is a struggle for a lot of borrowers who has now ballooned to about 40 million consumers. And the average student loan debt per borrower for the 2014 class is at a record high of $33,000.
Student loans has also affected the retirement plans of some parents and has sacrificed that fund to pay for their children's higher education cost. There are also some borrowers who are forced to take jobs that they are overqualified for just to meet their student loan repayments. Student loans have also been linked to the delay of household formation like marriage and parenthood.
But student loans are not entirely to be blamed for a slowdown in mortgage loans. The growth of student loans in the past few years.and the decrease of home buyers among young adults can easily be interpreted as indicators on how student loans are prohibiting student loan holders of getting a house of their own.
But there could be other factors such as the need to be more flexible in the pursuit of their dreams. It is possible that they feel they are tied down to a place if the they get a mortgage loan.There are also some borrowers who feel that the amenities that they are getting is a great trade-off as against paying for mortgage. To read the full article, click on this link: http://www.nationaldebtrelief.com/study-shows-student-loan-main-reason-delayed-homeownership/