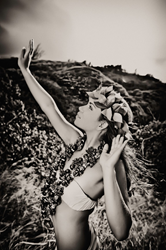 Planning avoids probate court. Not planning requires probate.
HUNTINGTON BEACH, Calif. (PRWEB) September 20, 2018
Tip sheet by Deed and Record on how to avoid probate of timeshares, intervals and vacation plans in Hawaii. Intervals, vacation plans and timeshares are most often referred to as timeshares. Planning avoids probate court. Not planning lets the laws of Hawaii take their course in probate court.
Not planning relies on Hawaii's laws of intestacy and probate administration. Intestacy law identifies who is the next of kin. The intestacy laws follow what most people would do if they had planned. But transfers without a plan require filing documents with the probate court. The problem with the probate court is time and cost.
If an owner of a timeshare is concerned about who will inherit the real property or the cost and time of the post death transfer, planning is needed. But not all plans avoid probate. For example, a will is a plan. A will does state who will inherit, but a will does not avoid probate administration.
A lifetime gift is a plan that avoids probate. But the gift surrenders ownership and use of the timeshare. This may not matter if the timeshare is no longer in use by the current owners. A gift relieves the current owner the future responsibility for payment of the maintenance fees and puts the responsibility of payment on the new owner.
Joint ownership with the right of survivorship (joint tenants) allows for transfer on death of one co-owner to the surviving co-owner without probate. A new co-owner has all the rights and responsibilities of the current owner. Cooperation is needed for the use of the timeshare and the payment of maintenance fees.
The best plan is a trust. A trust identifies heirs, avoids probate and provides for contingencies if the original plan does not come through. A trust can be changed. Gifts and joint ownership cannot be changed. The major problem with a trust is the cost and its complexity. But if the timeshare owner has a trust it is a simple matter of just transferring ownership from the owner to the owner's trust.
An owner of a Hawaiian timeshare has two options for the post death transfer of ownership. Either plan ahead or let the probate laws of Hawaii take their course. Planning involves either trusts, joint ownership or lifetime gifts. No planning involves the laws of intestacy and probate administration.
This press release is provided by Deed and Record. Office is located at 4952 Warner Avenue, Suite 235, Huntington Beach, CA 92649. Phone number is 714-846-2888.